In this 5th of 6 installments in our Nest Newcomers series, we will be getting to know the newest Eagle, Kevin Samuel. If you haven't read our previous installments or listened to their accompanying podcasts, be sure to do so via the links below or wherever you get your podcasts.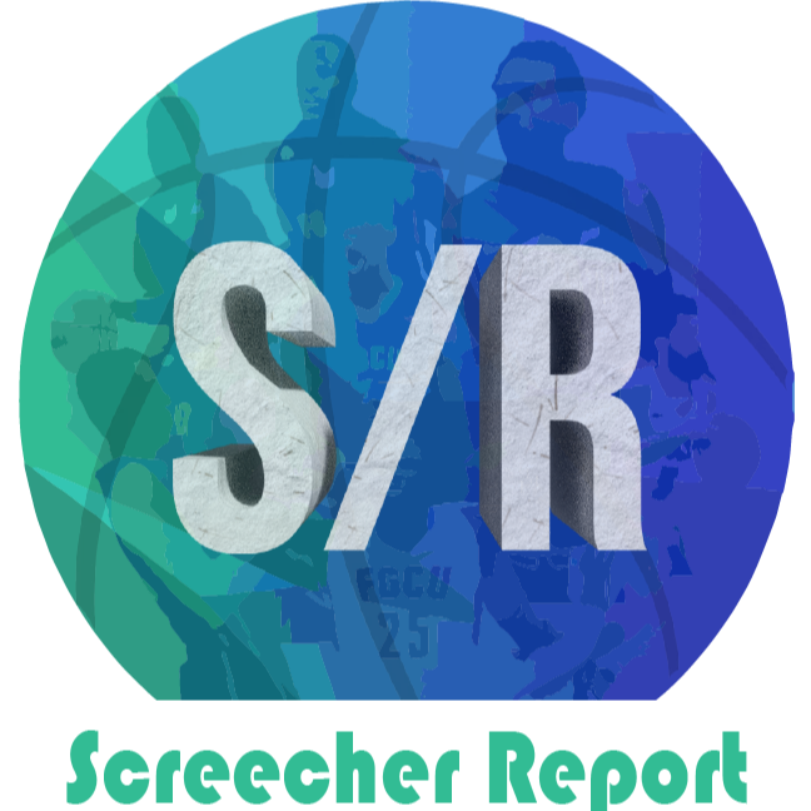 Ep. 55: UNF Domination and Early Conference Play Discussion
–
Screecher Report
The Screechers are back as FGCU vs. UNF fades to black once again. Elliott and Russell talk about a dominating victory over the Ospreys and touch on this early portion of the conference season. 
As we stated over the course of the Nest Newcomers series, these off-season additions have served to fill roles and bolster the talent and experience of the roster. For a mid-major team, quality size in the front court is always a luxury. A team like FGCU has regularly trotted out 6'8″ or 6'9″ guys and found success. However, elite size is largely only afforded to those Power 5 schools. That's where this most recent signing comes in. After 4 off-season additions, it looked like the coaching staff might pocket their last remaining scholarship for a mid-season transfer or something. That was obviously not the plan though, as it was announced that Kevin Samuel (6'11" / 255 lb) would be transferring to the program from TCU. Below, we will break down Kevin's journey to FGCU and get to know him and what he wants to accomplish.
Kevin's story begins on the small island of Barbuda, located in the eastern Caribbean. The island is home to under 2000 people and the community is appropriately tight-knit. Additionally, the main sport played there is cricket. Naturally, Kevin got a late start to basketball and didn't start playing until he was about 16 years old. Eventually, he got the opportunity to take his talents to the United States for high school and AAU opportunities. We were able to get comment from Kevin's former coach at Redemption Christian Academy, Edward Chung.
"I coached Kevin for his Junior and Senior year in high school. It was 2015-17. He came in really raw offensively but he had some natural touch around the rim. Defensively, he was a good shot blocker but the timing wasn't always down when he first got here. His height was always the same but he got in the gym and put on some good mass. By his senior year, he figured it all out."

Coach Edward Chung
In a short period of time, Kevin was able to pick up basketball and develop his game quite a bit. His basketball career would take off from there.
"I started playing on my high school team and had a great career. I had the opportunity to go to Houston and play AAU. I did great and got some offers. I decided to stay in in the area and play at TCU."

Kevin Samuel
Despite being fairly new to basketball, Kevin caught on quickly at TCU. After redshirting his first season, he made an immediate impact as a redshirt freshman, starting all 37 games and averaging 7 points, 7 rebounds, and 2 blocks. If you thought those numbers were impressive, as a redshirt sophomore, Kevin started all 32 games, averaging 10 points, 8 rebounds, and nearly 3 blocks per game. Last season, Kevin was an iron man, once again starting all 26 games, averaging 9 points, 8 rebounds, and 2 blocks.
"I always knew Kevin would have success. His work ethic is incredible. His size is elite and he has a natural touch and feel for the game."

Coach Edward Chung
With that individual success, Kevin also played on some great teams. However, those teams never reached the NCAA tournament. After 4 years at TCU, he felt it was time for a change of scenery.
"I thought it was just time for a change. After communicating with Coach Fly, I saw they were building something special here and something that I want to be a part of. That's why I chose to transfer to FGCU."

Kevin Samuel
So far, Kevin has felt more at home at FGCU since making the move. He is forming relationships with his teammates and coaches and figuring out his role on the team on and off the court.
"Summer has been great. I have gotten the opportunity to be around my teammates and get to know them. I feel closer to home here in Florida and the weather feels exactly the same as back home. One thing that has stood out to me is that everyone is committed to the team and to what Coach Fly has been telling us. We have a lot of older guys and that is going to help us this season."

Kevin Samuel
Based on stats and any bit of highlights, Kevin is obviously a very capable and proven shot-blocker. Still, there are other aspects to his game that will benefit the team this upcoming season.
"He's the best rim protector that I've ever coached, hands down. It's crazy because he'd average even more blocks if guys were willing to try him. You see guys have decent looks and still choose to pass it out to the perimeter because they know what will likely happen if they try to shoot over him. He's also a great finisher at the basket. He's a lob catching threat and an incredible rebounder. There was a game in high school where he scored 19 points, grabbed 31 rebounds, and blocked 11 shots. Just unreal."

Coach Edward Chung
Off the court, Kevin is at least equally valuable. There's obviously the experience that he has, both in terms of longevity/success and also level of play/competition. There is also the intagibles that a player of his stature can model for his new teammates.
"My game is just to go out there and play my hardest and compete every time. I have a lot of experience from playing in the Big 12 and I think I can add to the existing culture of the team. I played in the best league in the country. I can be a leader on and off the court."

Kevin Samuel
"Kevin is an unbelievable teammate and he always has been. His Junior season, we struggled with depth at the guard and wing spots. We had some tough times but Kevin still gave it his all and encouraged the guys around him. For his senior season, we were one of the best teams in the state and his leadership was a big part of that."

Coach Edward Chung
His presence on and off the court is already a lot to offer a program like FGCU. Still, Kevin is not complacent. It would be easy for a guy with his experience and success to come to a mid-major school/conference and expect to dominate. For Kevin, becoming an Eagle means more opportunity to improve.
"I'm trying to get better on the offensive side of things and working hard with the coaching staff. I've been working on a lot of post moves and going over both shoulders, just trying to polish up my game. I'm also working on getting my free throw percentage up. My goal for the rest of the off-season is to get in elite shape. After that, I want to play to the best of my ability and win games with my team. We all want to go to the tournament."

Kevin Samuel
Having the drive to continually improve is something that is said, but not always done. For Kevin, success is much bigger than himself and the game of basketball is tool to make his family and loved ones proud.
"Kevin takes great pride in where he's from. I believe that contributes to his effort and drive to reach his goals."

Coach Edward Chung
"I wear that on my sleeve. I know where I came from and where I started. I have a big community and a whole island looking out for me and rooting for me so that is something I take pride in."

Kevin Samuel
Kevin Samuel is quite the get for Coach Fly and his staff. If we've established anything in getting to know him, it's that his benefit to those around him is vital on the court but doesn't stop there.
"Kevin is a big-time, experienced player joining FGCU. Fans and coaches can expect a guy that's gonna give it his all every single game. He's a guy that will always make his presence known on both ends of the floor and do anything to help his team win."

Coach Edward Chung
Thank you to Kevin Samuel and Coach Chung for contributing to the article. If you missed our conversation with Kevin, check out our most recent podcast. If you've missed any previous installments in the Nest Newcomers series or their accompanying podcasts, you can read or listen below and on all major streaming platforms. Be sure to follow us on our social media platforms to stay up to date on content.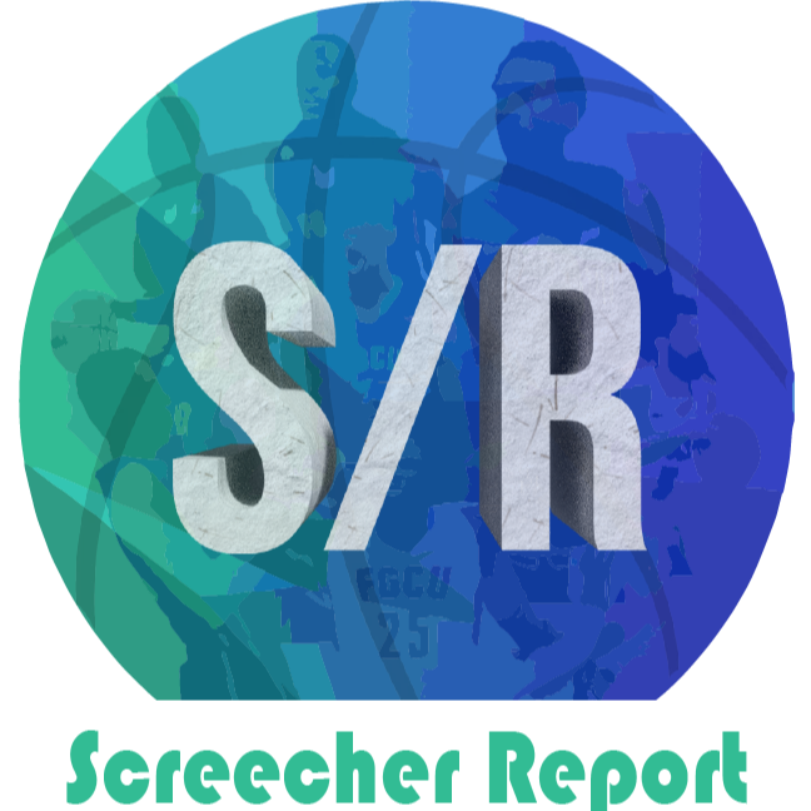 Ep. 55: UNF Domination and Early Conference Play Discussion
–
Screecher Report
The Screechers are back as FGCU vs. UNF fades to black once again. Elliott and Russell talk about a dominating victory over the Ospreys and touch on this early portion of the conference season.