For the 4th of 6 installments in our Nest Newcomers series, we will be getting to know Tavian Dunn-Martin and his journey to FGCU. If you missed any of the previous installments or their accompanying podcasts be sure to read/listen via the links below!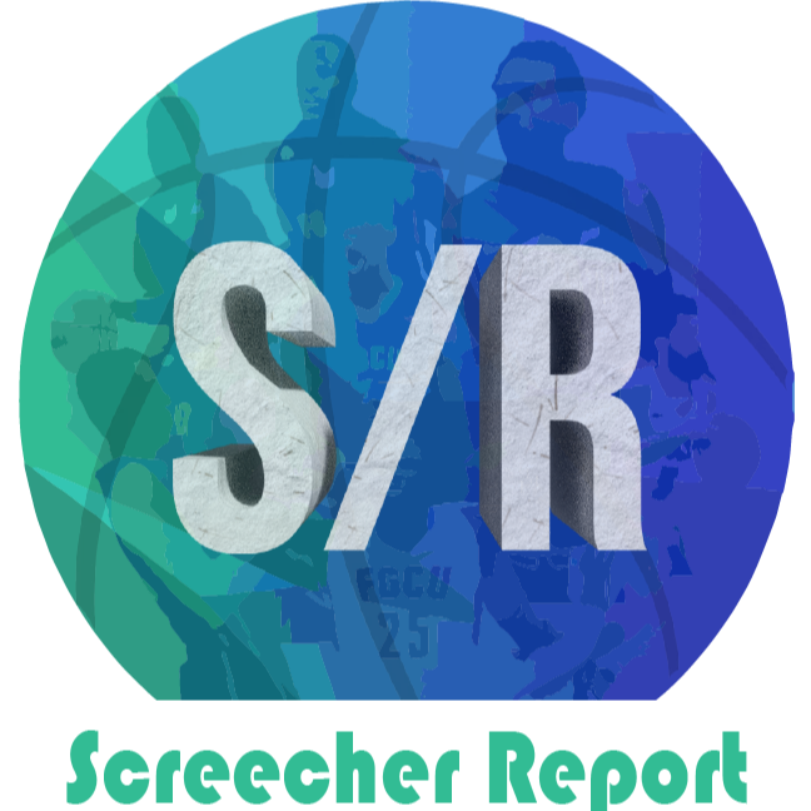 Ep. 55: UNF Domination and Early Conference Play Discussion
–
Screecher Report
The Screechers are back as FGCU vs. UNF fades to black once again. Elliott and Russell talk about a dominating victory over the Ospreys and touch on this early portion of the conference season. 
After filling vacant roles at shooting guard, wing, and forward with Matt Halvorsen, Austin Richie, and Carlos Rosario, Coach Fly and his staff weren't finished. With the aforementioned additions, the team was already pretty well-rounded. Yet, the coaching staff had a plan to fortify the roster even further. On May 21st 2021, it was announced via Twitter that Duquesne transfer Tavian Dunn-Martin had chosen to play out his last collegiate season at FGCU. Below, we will break down his journey to becoming an Eagle.
Born in Huntington, WV, Tavian was quite an athlete growing up. He played basketball in addition to lettering in football and baseball as well. He attended Huntington High School and played under respected head coach, Ron Hess. We were fortunate to get comment from him regarding Tavian's time there.
"I coached Tavian from 2013 to 2017. It was his sophomore year that he became our leading scorer and he repeated that his Junior and Senior seasons too. It wasn't just individual stats either. He helped us win games. He was a big part of our State Championships in 2014 and 2015 and also being runner-up in 2016. He was voted the best basketball player in the state of West Virginia and was an All-State, first-team selection twice (2015 & 2016). He became a better all-around player and leader during his time at Huntington High."

Coach Ron Hess
Tavian's individual and team success in high school gave him the opportunity to play D-I ball. He committed early on in the process, choosing to take his talents 4 hours north to the University of Akron to play under legendary coach, Keith Dambrot. There, as a freshman, he played in all 36 games for a team that went 27-9. He played about 11 minutes a game, averaging 4 points, and 1 assist on 39% from the field and 38% from 3.
It did not take long for Tavian to experience the business side of College basketball. Following the 2016-17 season, Akron Head Coach Keith Dambrot took the head job at Duquesne University. With him, he took Tavian, who transferred after his freshman season. After sitting out a year due to transfer restrictions, Tavian proved his worth, winning A-10 Sixth Man of the year. That season, he averaged 8 points and 3 assists. Over the following 2 years, he would be given more responsibility and opportunity, eventually averaging 10 points, 4 assists, and 2 rebounds.
Over his 3 seasons playing at Duquesne, the team went 49-31 but fell short of winning a conference championship. With an extra year of eligibility granted to him and an influx of youth likely affecting his minutes at Duquesne, Tavian elected to transfer in search of an opportunity to play and compete for a championship. After careful consideration of his likely suitors, Tavian chose to finish out his college career at FGCU.
"I just thought it was time for me to leave and start somewhere new and fresh. I chose FGCU because I think we have a real good chance at making the tournament. Not just making it but also making a run. With all the talent that was brought in and the talent that was already here, we have everything we need to be a really good team."

Tavian Dunn-Martin
With summer workouts going on for over a month at this point, Tavian has been able to get acquainted with his new surroundings and new teammates.
"My summer has been good since arriving in Fort Myers. I'm trying to be productive. I've been in the gym a lot. Also working on some merchandising and logo creation. So far, my impressions of FGCU are good. I love the environment. The staff and my teammates have welcomed me with open arms and I appreciate that. Getting work in with them has been very good and very competitive. We are learning how to play together and our chemistry is getting better on the daily."

Tavian Dunn-Martin
Clipping through the proverbial "tape" (YouTube) and watching his highlights, you notice quite a bit. At 5'8″ /155 lbs, Tavian is "undersized" by traditional standards. Despite this label, he has found success. The aforementioned "tape" doesn't show that this has ever been a problem for him either.
"Tavian has never let being undersized affect his confidence or his work ethic. If anything, it probably put a chip on his shoulder and made him work even harder."

Coach Ron Hess
"I've been hearing it my whole life. It just motivated me to get better everyday and work harder than anyone else. I just have a lot of fight in me. I'm fearless and determined to be great no matter what anyone has to say about my height. If anything, it fuels me to be great and win those battles against bigger guys. I plan to keep proving that this upcoming season."

Tavian Dunn-Martin
Beyond the measurables, Tavian's "tape" also shows a quick, aggressive ball handler who can take it to the hoop and be a good shooter from all three levels.
"Tavian is one of the best shooters that I have ever had the privilege to coach. He shot the 3 well and could also take the ball to the basket and score. Where he has probably improved the most is seeing the floor and getting the ball to open teammates for easy shots."

Coach Ron Hess
"I've been playing PG my whole life until I got to Duquesne. I played mostly SG there but filled in at PG and had success. I feel PG is my natural position. On the court I'm a very Energetic person and I try to get the team going."

Tavian Dunn-Martin
On the court, it appears Tavian fits the bill and theme of experience and proven production among the other incoming players. Those other players seem to check all the boxes off the court as well and Tavian is no different.
"He's one of the hardest working players I've ever coached. I never had to worry about Tavian being at practice or slacking off. He was always working hard to get better. Tavian has always been a good leader on and off the court. He never got in any trouble and always kept good grades. He comes from a wonderful family and treats his teammates like family."

Coach Ron Hess
Besides experience (which can't be understated), each new signing offers something unique. Halvorsen has lethal, volume 3-point shot-making ability. Rosario has infectious work ethic and a plethora of post moves. Richie brings size, balance, and outside shooting to the forward spot. Tavian too, offers something distinct and original.
"I bring a spark to the team. I'm always going to try and find a way to get the guys going and give them energy. Especially if we find ourselves in a bad spot during the game, I like to spark those momentum shift. I love getting the crowd involved and making big plays to help our team win."

Tavian Dunn-Martin

"Coach Fly is getting a great all-around player. Tavian will be a leader on and off the court. He's a very competitive guy in game and practice situations. He's not afraid to take the big shot late in the game. In fact, he relishes in those moment. I enjoyed coaching Tavian, and I'm sure Coach Fly will too."

Coach Ron Hess
Lastly, Tavian's goals line up with the winning, championship mentality that has been consistent among the incoming players.
"Personal and team goals are the same for me. It's the NCAA Tournament. That's all I've ever wanted and dreamed about as a kid. I want to play on that big stage. I have yet to accomplish that goal and this is the season for me and the team to do it."

Tavian Dunn-Martin
---
As always, a big thank you to Tavian Dunn-Martin and Coach Ron Hess for their contributions to the article. Again, if you're not up to date on the previous Nest Newcomers installments or their accompanying podcasts, you can check those out below. Also, be sure to follow us on our social media platforms via the links below, to stay up to date on content as it releases. In the meantime, stay tuned for our next podcast and subsequent article featuring TCU transfer, Kevin Samuel.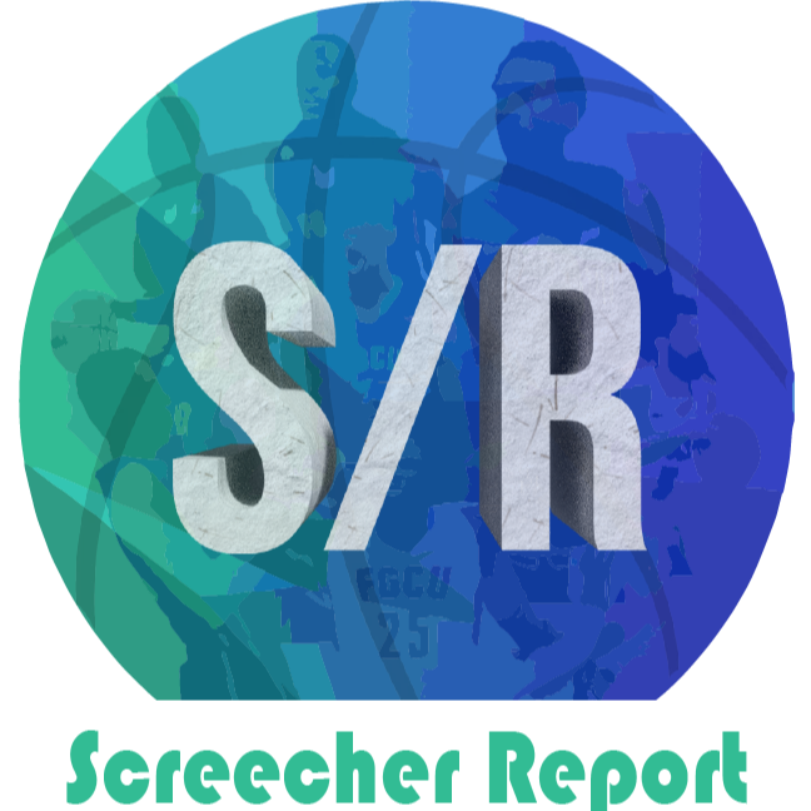 Ep. 55: UNF Domination and Early Conference Play Discussion
–
Screecher Report
The Screechers are back as FGCU vs. UNF fades to black once again. Elliott and Russell talk about a dominating victory over the Ospreys and touch on this early portion of the conference season.