For the 3rd of 6 installments in our Nest Newcomers series, we will be giving you an in-depth breakdown of another Eagle set to join FGCU Men's Hoops. This time, we get to know Austin Richie; who comes to the squad after playing last year at Tulsa. If you haven't read up on our first 2 installments or listened to their accompanying podcast, click those links below!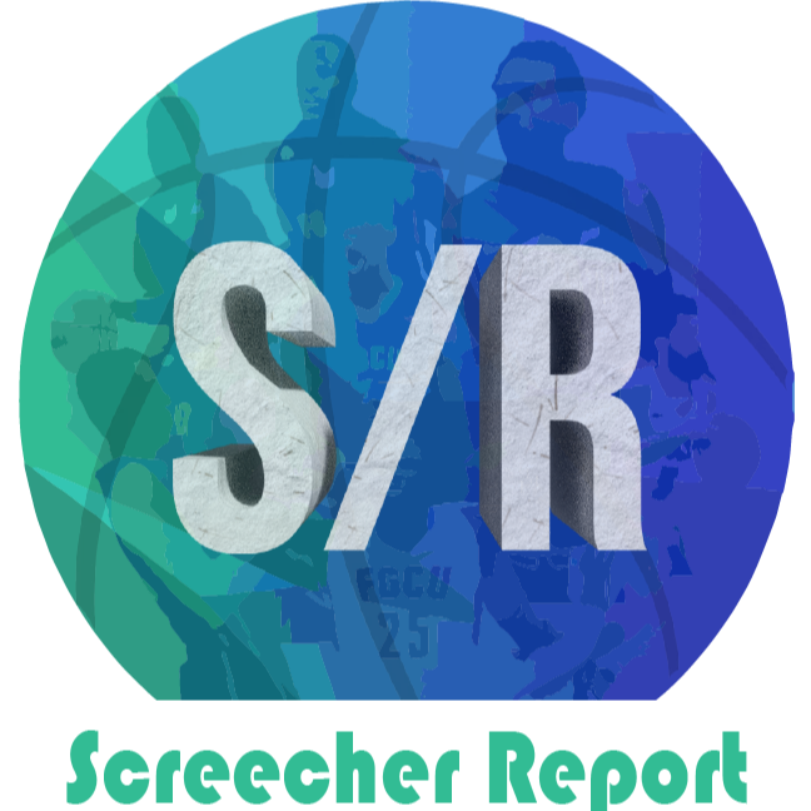 Ep. 55: UNF Domination and Early Conference Play Discussion
–
Screecher Report
The Screechers are back as FGCU vs. UNF fades to black once again. Elliott and Russell talk about a dominating victory over the Ospreys and touch on this early portion of the conference season. 
Over the years FGCU has had several dominant, scoring forwards/wings. Casey Wohlleb, Chase Fieler, Jamail Jones, and Marc-Eddy Norelia each come to mind. But since Norelia's time as an Eagle came to a close in 2017, offensive production from the that spot has been inconsistent at best. In the quest to help rectify this issue, Coach Fly sought the talents of Austin Richie this off-season. This 6'6″ / 226 lb forward/wing brings not just his proven skills to Fort Myers, but also a load of experience. Below, we will be highlighting his journey to becoming an Eagle.
Growing up in the Chicago area, Richie has always been surrounded by sports; specifically, basketball. He played his first 3 years of high school ball at Marion Catholic in Chicago Heights (suburb on the south side of Chicago). For his senior season, he transferred down the road to Bloom high school, where he hit his stride, averaging 18 Points and 7 rebounds per game. However, it was his postgraduate season at Don Bosco Institute in Indiana where his talents really all came together. There he averaged 18 points and 6 rebounds while showcasing his efficiency by shooting 53% from the field, 41% from 3, and a clutch 86% from the free-throw line. The work he put in, the talent/development he showed, and the production he had would earn him the attention of several D-I schools.
Ultimately, Richie chose to stay local and attend Northern Illinois University for his freshman season. There, he saw action in 28 games, averaging 10 minutes played per contest. While collecting just over 2 points and 1 rebound per game may not seem like much, the real story here is the abundance of quality experience he was able to gain as a freshman.
For his sophomore season, Richie left NIU for the JUCO ranks at Triton College (another Chicago area school). It is there that he really found his footing at the collegiate level. Richie would go on to average 16 points. 5 rebounds, 2 assists, and 1 steal per game. He shot 52% from the field and made the 3rd most threes in JUCO that year (120) at a 45% clip. We were able to get comment from Triton Coach Steven Christiansen about Austin Richie's time there.
"We had some familiarity with him when he was in high school. Saw him play at NIU too. We wanted him here and and his family being able to drive up and see him play was a huge factor in getting him. We did really well when he was here. We went 25-7 and finished in the top 20. Austin was our leader in 3-point shooting and really our main gun. He was truly the best weapon on the floor every night."

Coach Steven Christiansen
It's no surprise that this dominant year earned Richie another D-I opportunity. This time, he chose to relocate some 10+ hours Southwest to play for Tulsa. In his lone season their, Richie carved out an impressive role as a part-time starter at a new program, in a Covid year. He played in 23 games, making 11 starts and averaging 7 points and 2 rebounds while shooting 36% from three. Breaking down these numbers further, Richie played 20+ minutes in 12 games. In those games, he averaged 11 points and 3 rebounds and shot 49% from beyond the arc. The team hovered around a .500 record, leaving Richie in search of something else. He entered the transfer portal and FGCU came calling. It's obvious why Coach Fly would want someone with Richie's skillset on the team. Richie has his own reasons for choosing to be an Eagle.
"Coach Fly has his mind set on winning a championship. That very much aligns with my goals. I also believe that the style of play will fit me very well and I'll be able to contribute and have success doing so."

Austin Richie
Without catch-all terms like "stretch 4" or "wing", Richie's skillset definitely matches up with what has been lacking at FGCU.
"He can really shoot it. He's a big, strong dude and an All-American. He was one of the 3-point leaders in the country for us and the region Player of the Year. Just a talented guy on the wing and a true weapon. He takes a lot of shots and he makes a lot of shots. He's the kind of player where you always want him to shoot. If he misses the first 10, you still want him taking the 11th.

Coach Steven Christiansen
While Austin has proven himself as a perimeter shot maker and a versatile player, he is not interested in positional labels in an increasingly positionless game.
"At this point it's cliche', but I prefer not to label myself. I think of myself as a basketball player, willing to give 100% everyday. I'm a guy who will do whatever it takes for the success of the team."

Austin Richie
Austin has experienced success at each of his stops on the way to FGCU. At this point, he is used to change and knows how to adapt quickly. This is a good trait to have as he acclimates himself with his new teammates.
"For me, success is embracing change and having positive take aways from every experience. As a result, I have grown in many ways, on and off the court."

Austin Richie
Since joining FGCU, Austin already has positive impressions of his new surroundings and his teammates.
"I've been here since June and it has been nice getting to know my teammates, working out in the gym, and checking out the town. Our team has a great energy and that can breed success. We are deep with talent so we're just working on the chemistry piece. We're all 100% bought in and I'm excited about the future."

Austin Richie
Austin's message is consistent with the other newcomers we've talked to. Each have preached togetherness, talent, and a banner-hunting mentality. All signs point to Austin bringing a lot to the table this year.
"He's a competitor and that's what you want. A real team-oriented guy before himself. He brings it every day. A hard hat and lunch pale guy who's ready to work, grow, and win. Austin's a great teammate, always giving guys rides. He leads by example and is well-liked"

Coach Steven Christiansen
"I will add experience and be a great teammate, with a strong work ethic. I am a man of faith and I want to build trusting relationships with those around me. For the team, I look forward to us playing well together and going to the big dance. Personally, I plan to continue to strengthen every aspect of my game and grow as a man, honoring God through my play."

Austin Richie
Stay Tuned 👀
Next up in our Nest Newcomers series, we will be talking with Duquesne transfer, Tavian Dunn-Martin about his journey to choosing FGCU. If you missed our previous podcasts and articles featuring Matt Halvorsen and Carlos Rosario, be sure to check those out! As always, follow us for up-to-date content via our social media links below!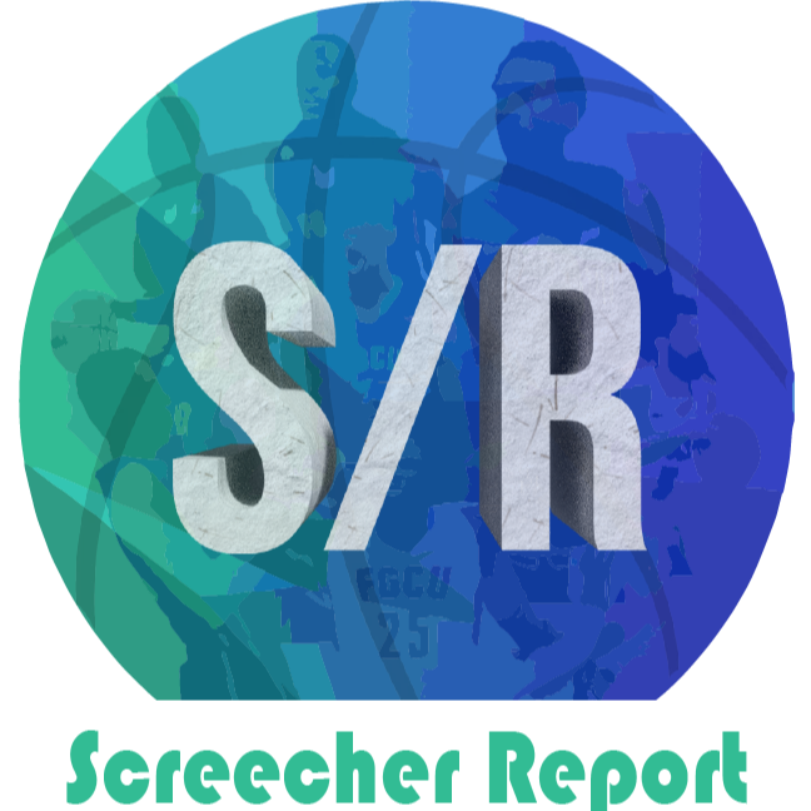 Ep. 55: UNF Domination and Early Conference Play Discussion
–
Screecher Report
The Screechers are back as FGCU vs. UNF fades to black once again. Elliott and Russell talk about a dominating victory over the Ospreys and touch on this early portion of the conference season.