For the 2nd of 6 installments in our Nest Newcomers series, we will be getting to know Carlos Rosario; a 6'8″/220 lb forward, joining the Eagles from McNeese State. Be sure to catch up on any installments and podcasts you may have missed via the links below!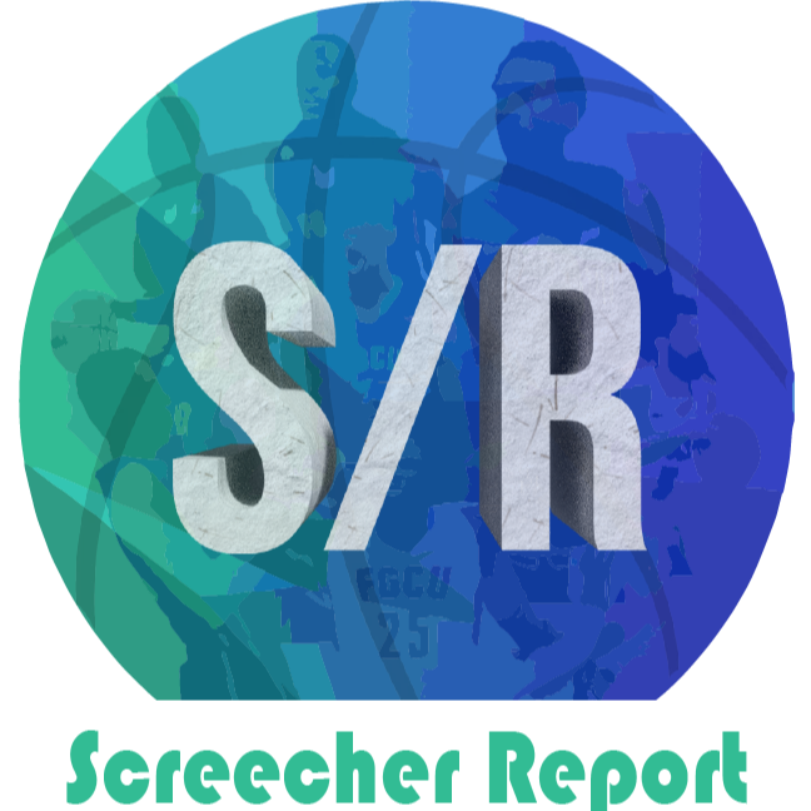 Ep. 55: UNF Domination and Early Conference Play Discussion
–
Screecher Report
The Screechers are back as FGCU vs. UNF fades to black once again. Elliott and Russell talk about a dominating victory over the Ospreys and touch on this early portion of the conference season. 
As last season ended and the off-season began, players graduated or transferred and FGCU was left with a strong core mixed with youth and experience. But in this transfer portal era, there were holes to be filled and improvements to be made. With the graduation and transfer of Sam Gagliardi and Dom London, Coach Fly & co. quickly filled off-ball, shooting needs by adding Matt Halvorsen as a graduate transfer. With the departures of, seniors, Justus Rainwater and Eli Abaev, the frontcourt's proverbial cupboard was absent of much experience. To fill this role, a commitment was reached with Carlos Rosario, a transfer from McNeese State. He played one season there alongside former Eagle, Zach Scott. Below we will highlight Carlos' journey to FGCU and what could be in store for him and the team this upcoming season.
Similar to a few of his new teammates, Rosario's journey starts outside of the contiguous United States. Hailing from the Dominican Republic, he moved to the U.S. to attend prep school in New York (Redemption Christian). He wound up taking his developing talents down to Florida to play for Pensacola State College (JUCO). There, he played under Coach Pedro "Pete" Peña, who provided us with some comment.
"I coached Carlos from 2017-2020. We had a mutual connection and we knew he needed some development so we thought he was perfect for our program. His work ethic and approach is what we were looking for and he has an infectious attitude. When there is improvement to be made, the quality of kid is what decides if it gets done or not."

Coach Pedro Peña
Carlos definitely seems to fit those requirements. In his first season at PSC, he was relegated to an effective bench role, where he scored 8 points and 4 rebounds per game. His 2nd season was cut very short, due to a serious back injury, and he was limited to just 5 games. Carlos used that aforementioned work ethic to make quite a comeback.
"I just took one day at the time. After my injury, all I was thinking about was that I needed to get back on the court. The quickest way to do that was to do my best every day."

Carlos Rosario
Carlos worked his way back for a dominant 2019-20 season. He led the team to an 18-11 record by averaging 15 points and 7 rebounds per game.
"[Carlos] made a world of improvement as far as poise and going about his business. He backed away from no one. He developed as a rebounder and a passer and became a very good scorer inside. The game slowed down for him and he became an excellent player. We were extremely successful when Carlos played. He was 1st-team All-Conference and I'm very proud of his accomplishments. His last year was one of those special teams where everything clicks and he was a big part of that."

Coach Pedro Peña
This personal and team success earned him the attention of several D-I schools. Ultimately, Carlos chose to attend McNeese State. There, his impact was immediately felt. In his lone year there, he finished 2nd on the team with 12 points per game to go along with 6 rebounds. Maybe more impressive is his efficiency. Carlos converted his shots from the floor at a 63% clip. He was also reliable from the charity stripe, sinking 79% of his attempts. But this time around, his personal success didn't always translate to the success of the team. McNeese went 10-14 last year and just 4-10 in conference, leading Carlos to look for a change of scenery. FGCU called, made their pitch, and it was exactly what Carlos wanted to hear.
"I just want to compete for a championship. The people around here all just want to win so it has been perfect for me. I believe FGCU is truly the right place for me."

Carlos Rosario
Listed as a 6'8″ / 220 lb forward, Carlos is most often described as an "old-school" big. Watching his highlights, it's immediately clear that he is crafty in the paint and has no shortage of low-post moves. A lack of consistent offensive production from the forwards has been one of the biggest issues for the Eagles the past few seasons and Carlos' style should help to change that.
"I agree that I'm an old-school big. I know what I'm good at. Coaches can expect that from me. When they give me a chance to play, they know what they're getting."

Carlos Rosario
Having a guy who knows what he is good at and works hard in those areas is invaluable. But, by all accounts, Carlos' impact to a program extends farther than what he can do as a productive, efficient, old-school big.
"[Carlos] is an outstanding teammate. He's not out there playing for individual accomplishment, only for the team. If Carlos didn't play well but we still won the game, he was just as ecstatic; but you know he'd be in the gym after the game getting shots up. He is so much more than numbers. It's his energy and the work he puts in with the team. He will do anything that Coach asks of him and his impact is always significant for his team."

Coach Pedro Peña
If his early arrival to campus is any indication, Carlos is ready to put in the work and start the process of building chemistry with the team. He was the first to arrive among incoming transfers and put in a lot of individual work, familiarizing himself with the gym.
I have just been working out and trying to learn more about the program. Everyone likes each other here and we have a special group coming together. Most of the guys coming in are 4th or 5th year players that know the game and just want to get to work."

Carlos Rosario
Carlos' goals for the season reflect this attitude and the team-first orientation that has been described of him.
"I want to keep everyone together and give everything I have, on and off the court. I want to play the best basketball that I can because anything less than a trip to the NCAA tournament is a failure in my eyes. I want to play professional basketball one day and playing my best and helping my team do the same is the best way to do that."

Carlos Rosario
"He's a great young man and I'm very happy we crossed paths. My relationship with Carlos is one that will last a lifetime. When truly good guys, like him, who want to learn and then trust you to help them get better come into your life, you're just thankful it was possible."

Coach Pedro Peña
That's high praise from a former coach and really the ultimate compliment one can receive. "My life is better having crossed paths with yours." Coach Fly, the staff, his teammates, and the entirety of the FGCU fandom hopes to feel the same way about Carlos and this team when it's all said and done.
Stay Tuned

👀

Thank you to Carlos Rosario and Coach Pedro "Pete" Peña for contributing to this article. Stay tuned for our next Nest Newcomers article and podcast, featuring Austin Richie. Also, in case you missed it, be sure to tune in to the Screecher Report Podcast for our talks with Matt Halvorsen and Carlos Rosario, and to stay up to date on the latest discussion.

As always, follow us on social media for up-to-date podcast and article releases.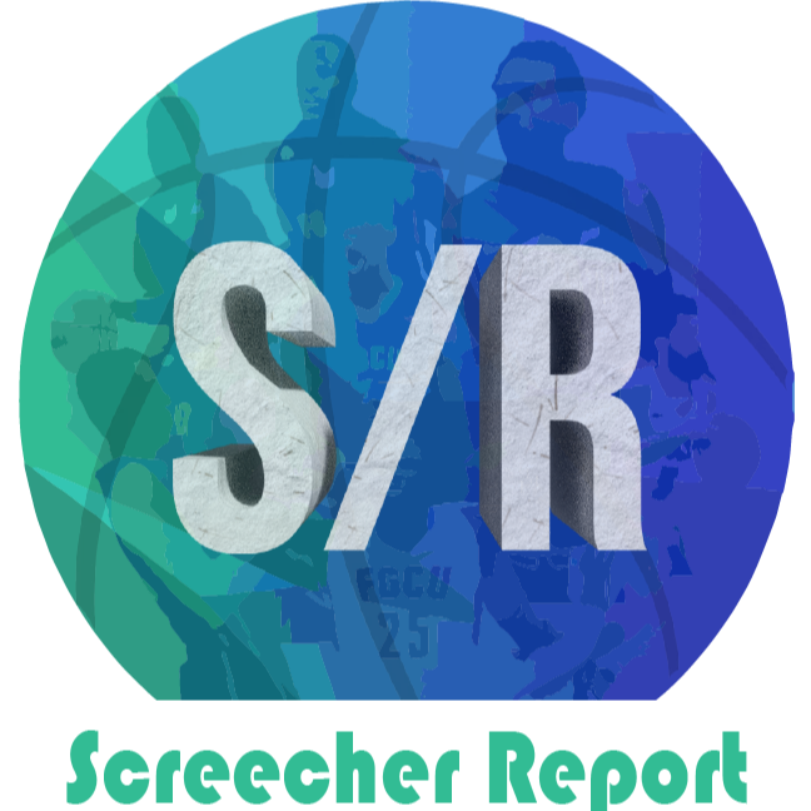 Ep. 55: UNF Domination and Early Conference Play Discussion
–
Screecher Report
The Screechers are back as FGCU vs. UNF fades to black once again. Elliott and Russell talk about a dominating victory over the Ospreys and touch on this early portion of the conference season.