For our 2nd annual Nest Newcomers series (formerly Fresh Faces), we will again be releasing separate feature articles on each new face set to join the FGCU Men's Basketball team. In this series, we make every attempt to talk with coaches (past and present) and the players to put together a solid introduction. It is the plan for each Nest Newcomer article to be accompanied by a podcast with the featured player.
Up first in this year's slate is none other than Matt Halvorsen, who joins the Eagles as a graduate student after a strong 4-year career at Western Carolina University. Below (or wherever you get your podcasts), you can listen to our conversation with Matt, followed by our feature article were we break down his career up to this point and his journey to becoming an Eagle.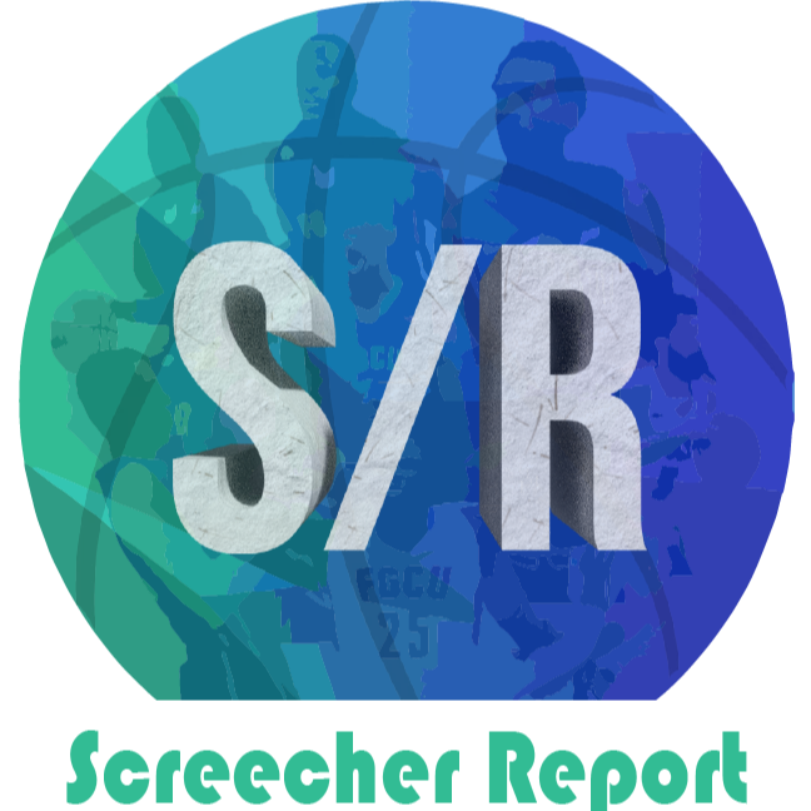 Ep. 56: FGCU Falls to UNA and Discussion of Recent Struggles
–
Screecher Report
Russell and Elliott are back and hoping to do their part to help the team during this rut that the Eagles have found themselves in. FGCU is 1-7 since the last S/R episode dropped so the fellas are looking for the tides to turn. They discuss the equally devastating and fun, OT loss to UNA, and the team's overall struggles. Listen in and tell your friends! Wings up and go Eagles!
Matt's story has some rocky beginnings. That's not to say he faced a heightened level of turmoil. Rather, he grew up in the smoky mountains of Tennessee and Western North Carolina. He was raised in Kingsport, TN; a town of about 53,000 people, and attended Dobyns-Bennett High School for his freshman year. He then transferred to Christ School in Arden, NC. His 3 years there were extremely decorated. He was voted as an All-Conference player as early as his sophomore year and led his team to multiple conference titles. Matt left the school as their leader in 3-Pointers made (285). As a senior, he was selected to the All-NCISAA 3A team, named Carolina Athletic Association Player of the Year, earned All-Carolina Athletic Association honors, and connected on over 100 3-pointers for the second-straight year. To comment on his high school career, we got in touch with Matt's former high school coach, Scott Willard.
"I coached Matt for his junior and senior season. When I got there, he was skinny. He went to the gym hard and really changed his body. I'm talking 6 AM workouts and lifting every day. He made his body a priority and that was all the difference. Matt is a lights-out shooter with range. He can be unguardable at times."

Coach Scott Willard
This dedication led to the aforementioned personal and team success that he found in high school. Naturally, Matt had his fair share of D-I offers. Ultimately, he chose to stay near his home and attend Western Carolina University. Over his 4 years as a Catamount, he did a lot of damage, making major contributions as early as his freshman season. That first year, he played in 32 games, making 16 starts and averaging 9 points. As a sophomore, he took on point guard duties for a short-handed team, starting 31 of 32 games played and averaging 12 points, 3 assists, and 3 rebounds. Most recently, Matt has since slid back over to the SG spot. Last season, he started all 27 games for the Catamounts, averaging 12 points and 3 rebounds. He has made 297 threes so far in his career and has shot better than 40% from downtown in a season.
Matt's time at WCU is invaluable and he has been part of some competitive teams. He has felt the lows of a 7-win season and the highs that come with winning 19 games and playing for a conference championship. But after 4 years, a change was needed.
"I loved my time at Western Carolina but felt it was time for a new experience. I received my undergrad in Finance and want to pursue my MBA. I also want to play in an NCAA tournament game. FGCU felt like the best chance at accomplishing those goals. It seemed like a perfect fit and one I couldn't pass up. Coach Fly told pitched me and said he was gonna go out there and get a lot of talent and he has done that. With the new guys and the returning guys, the talent here is really good."

Matt Halvorsen
And while his time in Fort Myers is just getting started, Matt is already finding a home.
"Summer has been great so far. We just finished up with kids camp (Michael Fly Basketball Camps). It's always fun to give back to the community. I love Fort Myers already, though I'm still trying to learn my way around without GPS. It has been great meeting everybody. The culture here is one that I haven't really been a part of. Everyone just wants to win. We have a lot of experience on this team, but no egos. Guys want to work and make those around them better. The returners are all good dudes and they have been very welcoming to us new guys."

Matt Halvorsen
So what kind of player is FGCU getting? Doing any bit of statistical research or highlight watching, and you know that Matt Halvorsen is a shooter. But what else is Coach Michael Fly getting with in this player?
Beyond shooting, [Matt] is one of the most competitive kids I've been around. He makes up for height (6'1″) with tenacity and drive. He's a true combo guard. He plays off-ball and as a catch-and-shoot guy and he is comfortable playing the 1 if needed. Matt is an unbelievable teammate too. He's always positive and has that next-play mentality. He's supportive of his teammates and he loves to play and practice. His passion is contagious to the guys around him. We played a really tough schedule and there was a lot of competition and Matt found a way to succeed, not only for himself but for the team. He'll be a veteran presence with loads of experience and should be a major contributor. He will never shy away from big moments and that attitude is what can really help younger guys. Overall, he's a winner and just a great kid."

Coach Scott Willard
Much of that sentiment has been echoed by the player himself. Matt presents as a guy who knows his skillset and wants to use his tools in a way that best suits the team.
I feel my biggest strength is my shooting ability. Defenders have to extend out on me which allows for driving lanes to open up for slashers. With all the scoring ability on this team on each level, opponents will have to pick their poison against us. I also think my leadership on and off the court will help a lot. I've played in a lot of games and I know what it takes to win so bringing that competitive drive and bringing guys together will be something I strive for.

Matt Halvorsen
Consistent with the what he has said and what the message has been around this team, Matt's goals are all team oriented.
My goal is for us to win the ASUN. It's a good league especially with some of the new teams. With our talent, there's no reason why we can't put ourselves in a position to play well into March.

Matt Halvorsen
I have a feeling we're going to be hearing a lot of the same things from the rest of the team in the upcoming articles. It's clear that the message to recruits has been something to the effect of "come to FGCU if you want to win". This message has clearly resonated with guys as the talent brought in, mixed with the talent already on the roster, makes for one of the deepest teams in FGCU history (on paper).
Stay Tuned 👀
Thank you to Matt Halvorsen and Coach Scott Willard for contributing to this article. Stay tuned for our next Nest Newcomers article and podcast, featuring Carlos Rosario. Also, in case you missed it, be sure to tune in to the Screecher Report Podcast for our talk with Matt and to stay up to date on the latest discussion.
As always, follow us on social media for up-to-date podcast and article releases. Below are some links to our recent episodes/posts.