With just 1 scholarship unaccounted for, FGCU made a HUGE splash when they filled it with one of the biggest (literally) signings in program history. On the evening of Tuesday, June 22nd, it was reported by Jon Rothstein, Verbal Commits, and other accounts that 6'11" / 250 pound big-man Kevin Samuel had chosen to take his talents down to Fort Myers to become an Eagle. It was also confirmed by Kevin, himself, via his social media.
Kevin had 3 stellar seasons as a Horned Frog, after redshirting his 1st year. Coming out of highschool, he was rated as a 4-Star recruit and per 247, he's one of the highest-rated recruits to ever sign with the Eagles. Over the past 3 years, he has been an iron-man, starting all 95 (consecutive) games that TCU has played. His best season came in 19-20 when he averaged 10 points, 8 rebounds, and nearly 3 blocks per game over 32 starts. For his career, he has averaged 9 points, 8 rebounds, and 2 blocks per game, playing in the Big-12 conference and (therefore) largely against Power-5 competition. Additionally, he is 9th in blocks among active players with 206 (and counting).
Due to redshirting, Samuel earned his undergraduate degree from TCU just a few months ago. At this point, it is unknown whether he will have 1 or 2 seasons as an Eagle. Samuel tested his mettle at the NBA combine but ultimately chose to return for his graduate studies and maintain his athletic eligibility.
The addition of Samuel caps off an extremely successful portion of the off-season for the Eagles. He is the 5th incoming transfer after previously adding Matt Halvorsen, Carlos Rosario, Austin Richie, and Tavian Dunn-Martin. Additionally, FGCU will have the services of last year's Richmond transfer, Andre Weir, who will have 4 years of eligibility.
Even with all of this proven talent joining the squad, the Eagles still return a ton of production. Last year's top 2 scorers return in Cyrus Largie and Caleb Catto. FGCU also returns part-time starters Dakota Rivers, Luis Rolón, and Franco Miller Jr. Zach Anderson and Victor Rosa each showed promise as freshmen and could develop and contribute even more this season.
With this addition of Samuel. The Eagles' increasingly dangerous-looking roster has become truly formidable. We have previously noted the importance of having multiple guys who can play PG on the floor at all times. This was addressed quite a bit over the last year with Miller Jr., Rolón, and Dunn-Martin all having primary PG ability. Additionally, Catto and Halvorsen each have those skills as well. Something that can now be considered is the ability to have elite-level rim protection on the court at all times. The Eagles' already possessed that in Dakota Rivers, who in just 17 minutes per game, was on pace for upwards of 70 blocks last year, had it been a full season. Having Rivers and Samuel on the same team, it should be exciting to watch opponents try (and fail) to score in the paint.
Without even trying to gauge and factor in any potential development that guys might have, this is an extremely well-rounded team. Time will tell if any of these guys ascend to stardom in the Green and Blue. At the very least, this is easily the best collection of talent that Coach Fly and his staff have had to work with. It's only June but the moves that have been made this off-season suggest a shift in mentality. There is an edge to this coaching staff and to the team. They feel cheated and haunted by "what could have been" if not for a tough Covid year, ransacking all growth and momentum last season. This new edge and the "win-now" message that it sends, seems to have attracted a lot of talent. All that is left to do is wait and see if it translates into wins and success. There is a lot of reason for optimism and we are definitely here for it.
Stay Tuned and Up to Date
Be sure to check out our previous articles and podcasts available below. Also, stay tuned for more exciting summer content that we have planned including a fantasy draft and some more interviews with coaches and current/former players. Additionally, our New to the Nest article series will be resuming as usual in a few weeks. We will be talking with each new player as well as their past coaches to really get to know them heading into the season. As always, you can follow us via social media, listen on major streaming platforms, and read us here at ScreecherReport.com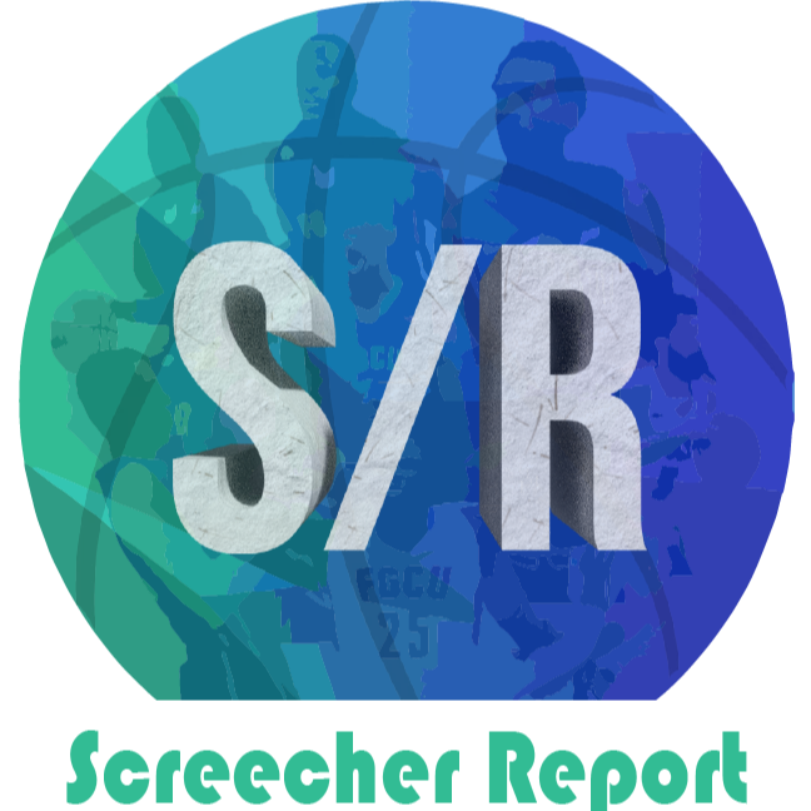 Ep. 56: FGCU Falls to UNA and Discussion of Recent Struggles
–
Screecher Report
Russell and Elliott are back and hoping to do their part to help the team during this rut that the Eagles have found themselves in. FGCU is 1-7 since the last S/R episode dropped so the fellas are looking for the tides to turn. They discuss the equally devastating and fun, OT loss to UNA, and the team's overall struggles. Listen in and tell your friends! Wings up and go Eagles!