After a few days of eager anticipation, Tavian Dunn-Martin announced his commitment to FGCU. Dunn-Martin is now the 4th transfer to commit to the Eagles this off-season. He joins the team after playing his freshman season at Akron and the past 3 seasons at Duquesne in a strong Atlantic 10 conference. Dunn-Martin started 15 of 18 games played last year, averaging 10 points, 4 assists, and 2 rebounds per contest.
The 5'8″ / 155 lb point guard brings speed, experience, and consistent offensive production to the FGCU backcourt. Having played 4 seasons of collegiate basketball, Dunn-Martin is utilizing the extra year of eligibility granted to athletes by the NCAA. Thus, he will be an Eagle for just this coming year. With his addition, FGCU now has 2 skilled, proven point guards on the roster. Rising sophomore Luis Rolón showed last year that he possesses elite court vision and passing ability, though he must work on his scoring and get his body right in a full off-season. A guy like Dunn-Martin comes in and, just like that, the Eagles have an experienced point guard who knows how to score and distribute efficiently. He could be an excellent mentor to Rolón on and off the court.
FGCU lost Sam Gagliardi, Justus Rainwater, Jalen Warren, Qwanzi Samuels, and Dom London to graduation or the transfer portal. Those spots have now been filled with an old school forward in Carlos Rosario (McNeese State), an electric sharpshooter in Matt Halvorsen (Western Carolina), a savvy stretch 4 in Austin Richie (Tulsa), and now an experienced, quality point guard in Dunn-Martin. Additionally, the Eagles will have the services of big-man Andre Weir, who joined the team midway through last season as a transfer from Richmond and will have 4 years of eligibility.
Despite the influx of talent, FGCU still returns about 67% (48 ppg) of their scoring from last year. Based on stats from this past season, the 4 new players combined to average 41 ppg. The amount of added offensive production coupled with the returning talent, suggests that a concerted effort is being made to keep up with the rising talent and growing number of teams within the ASUN. With 12 teams, that indicates a 22-game conference season. This could mean a full season with 35+ games. The Eagles will need a lot of talent and quality depth to compete at the top of the conference. These additions, as well as the returning talent, should put FGCU in the running as a real contender next year.
The Eagles still have 1 remaining scholarship, with no real holes on the roster. I expect this to be filled by an incoming freshman, or held onto for now, to use on a mid-season transfer, similar to Andre Weir last season.
Stay Tuned!
Stay tuned for further coverage and full in-depth breakdowns of all these new additions to the team. Follow our social media to stay up-to-date on any new articles or podcasts! Give us a follow, a read, or a listen below.
FGCU's Chambers Land a BIG One in Ayomide Onu

Calling it an "Off-Season" is quite a misnomer in college basketball because the news never really stops. For FGCU Men's Hoops, Coach Pat Chambers has hit the ground running with a flurry of big time commitments/signings. More in-depth articles will release for each of these players but for now we focus on the most recent one. Today (4/25/22), the 6'11" / 270 lb Sam Ayomide …

FGCU Men's Hoops / ASUN Quarterfinal Game Preview: Bellarmine – 3/3/22

After an exciting opening round win over UNA, FGCU (now 21-10) will face Bellarmine on the road, in the ASUN Quarterfinal round. FGCU is 0-3 against the Knights all-time, with each game being played at Alico Arena. Earlier this season, it looked like the Eagles finally had Bellarmine where they wanted them. Unfortunately, FGCU's offense stalled and the Knights heated up, leading to a 74-63 …

FGCU Men's Hoops Game Preview: North Alabama – 3/1/22

It's March 1st and the proverbial madness of college basketball is about to ensue. After a strong close to the regular season (winning 7 of last 8), FGCU (20-10, 10-6) is set to begin post-season play. With the top 2 seeds of the ASUN-East and West getting a 1st-round bye, the Eagles (3rd-E) have a favorable opening-round bout against North Alabama (6th-W). Below we will …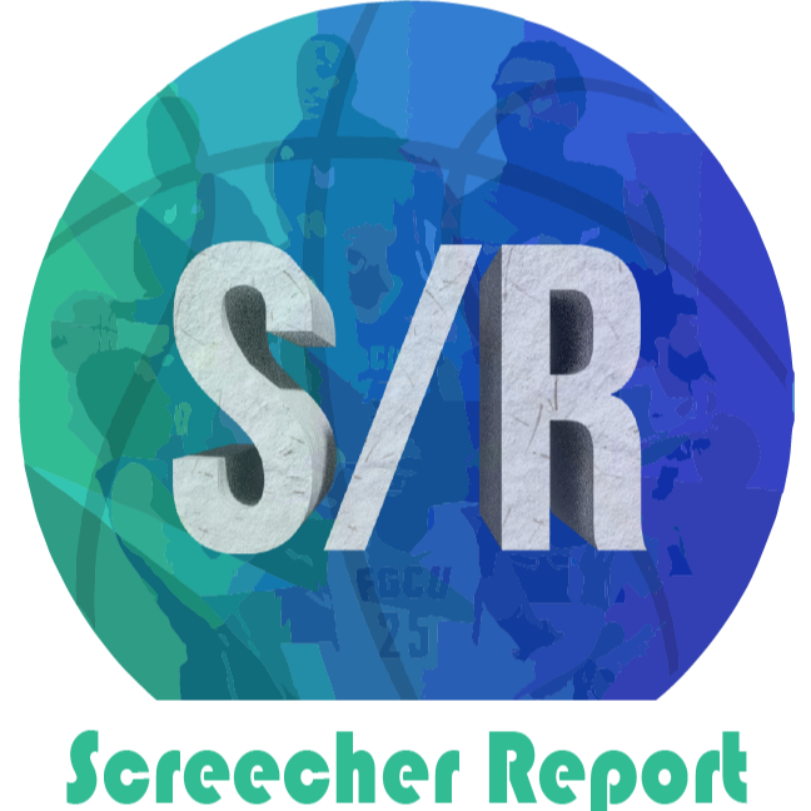 Ep. 45: Off-Season Talk, Fantasy Draft, and Interview Feat. Josiah Shackleford
–
Screecher Report
Elliott and Russell talk some minor off-season news and test their armchair coaching skills in a fantasy draft based on the (current) 2022-23 Men's Basketball roster. Later, they are joined by FGCU Men's Hoops Newcomer, Josiah "Shack" Shackleford.