In the 2nd to last (6/7) Player Previews, we caught up with returning senior, Jalen Warren. In case you missed the previous installments, or if you want to read up on the newcomers to FGCU Men's and Women's basketball, click the links below!
Jalen Warren returns to the team as a senior after joining the the squad last year as a JUCO transfer. Jalen's first year with the team had plenty of ups and downs as he held primary point guard duties for the Eagles. By season's end he was a reliable scorer and a leader on the team. Jalen played in all 32 games, making 23 starts. He finished second on the team by averaging 11 points, 4 assists, and 3 rebounds in 28 minutes a game. In conference play, those averages increased to about 13 points, 4 assists, and 3 rebounds per game. Jalen performed well in several key situations throughout the season and earned a reputation for coming up big in the waning moments of games. These big moments include overtime heroics against Stetson as well as the ESPN #1 play on Sports Center by hitting a walk-off floater to give the Eagles the victory over FAU. But with that success, there were also plenty of growing pains for Jalen and the team as a whole. Head Coach Michael Fly gave his thoughts on the matter.
We definitely had a turnover problem last year. A lot of the blame for that, from the outside, went on Jalen because he's the point guard with the ball in his hands. In reality, part of it was that our guys were maturing and learning to play with each other. Another part of that was our shooting woes. Toward the end of the year, we started going small and having an extra shooter on the floor and Jalen's turnovers lessened. There were points during the year where he'd come off a screen looking to pass but there weren't many guys who were consistently making shots. That makes it easy on the other team's defense and really hard for a point guard. When you come off a screen, the lane closes, and you're kicking it out to guys and the results aren't there, you end up trying to make plays that you wouldn't normally try to make. Just having more shooting is going to help Jalen get in space. If the lane closes, were gonna get you from 3. If you cover the 3, then the lane is open for Jalen to make a play. Jalen gets criticism and pressure because, in this program, we've had Brett Comer, followed by Zach Johnson, and Brandon Goodwin. He's stepping into impossible shoes to fill. He's not those guys and that's fine. But when you look at his numbers from last year, he's near the top of the league in a few key categories. He's a guy you want on your team."

Michael Fly
At times last year, Jalen's decision making came into question. Still, his production on offense typically offset those concerns, especially as the year went on and he began to show what kind of player he could be. Going forward, Jalen's ability to maximize his strengths and minimize negative plays will decide a lot about how his season plays out.
"We challenge him all the time. It's an 'every possession' mentality. Bring it on the defensive end. Pressure the ball. He has the ability to get to the paint at will. He's a good shooter and he is so focused on making plays for his teammates. We remind him that he's got to shoot when he's open."

Michael Fly

By all accounts, Jalen has been putting in a ton of work this off-season. Here is what the man himself had to say.
"This was definitely an off-season to remember. Obviously it didn't go as planned and my return to campus was delayed. I made the best of the situation and stayed in the gym as much as I could. I was back home in Canada, but I'd much rather be here back in Fort Myers getting work in with my brothers and working on my game. I'd rather wake up to palm trees than snow flakes. I spent a lot of time working on my perimeter game and shooting the ball with more confidence. It's no secret now what I like to do. I shoot a floater or I get in the paint. If I can shoot the ball better, it makes myself harder to guard and also opens up more lanes for my teammates. It give us more opportunities all around. I've also been working on being more of a voice on the court. Caleb is our captain, but as a point guard, I need to be more of a floor general out there."

Jalen Warren
"I know Joey Cantens and [Jalen] are in the gym together all the time, working on his shot. We know what he can do with floaters and impossible shots in the lane. But you have to shoot when you're open and we're working on consistency."

Michael Fly
If you ask him, Jalen is totally ready to see what he and this team can do in a few weeks when the season begins. He recently was selected to the preseason All-ASUN team along with teammate and captain, Caleb Catto. Jalen's confidence is shining through.
"Obviously having the new guys is a change. The locker room looks different but we're doing as much as we can to build in our team chemistry on and off the court. Having a year under my belt makes a difference. I understand the speed and the situational moments in a game and how to respond and react. That will definitely help improve my decision making."

Jalen Warren

And Jalen has the support of his teammates too. Earlier in the off-season, Caleb Catto told us how strong his rapport with Jalen had become. While there are many of the aforementioned newcomers, one of them (Eli Abaev) has a lot of experience with Jalen from their JUCO days.
"Jalen is my guy. You can see in seconds how well we play with each other. He always knows the right spots to give me the ball. Honestly, Jalen has gotten a lot smarter since I last played with him. He plays the game slower (in a good way) and makes better decisions. He's not that young guy that I played with before. He runs this team as a true veteran point guard."

Eli Abaev
A senior year is big for any player, but Jalen is primed and set up for success this season. If the end of last year is any indication of how his season will go, then fans should be very excited. Consistency is key for a point guard. With 70% of the scoring returning and a reunion with Eli Abaev, Jalen, and the rest of the team, are experiencing consistency for the first time in a while.
---
To stay up to date on all of our content (articles, podcasts, etc.) please follow us on social media! Also, if you've missed any of our summer series of podcasts, you can listen below or on all major streaming platforms!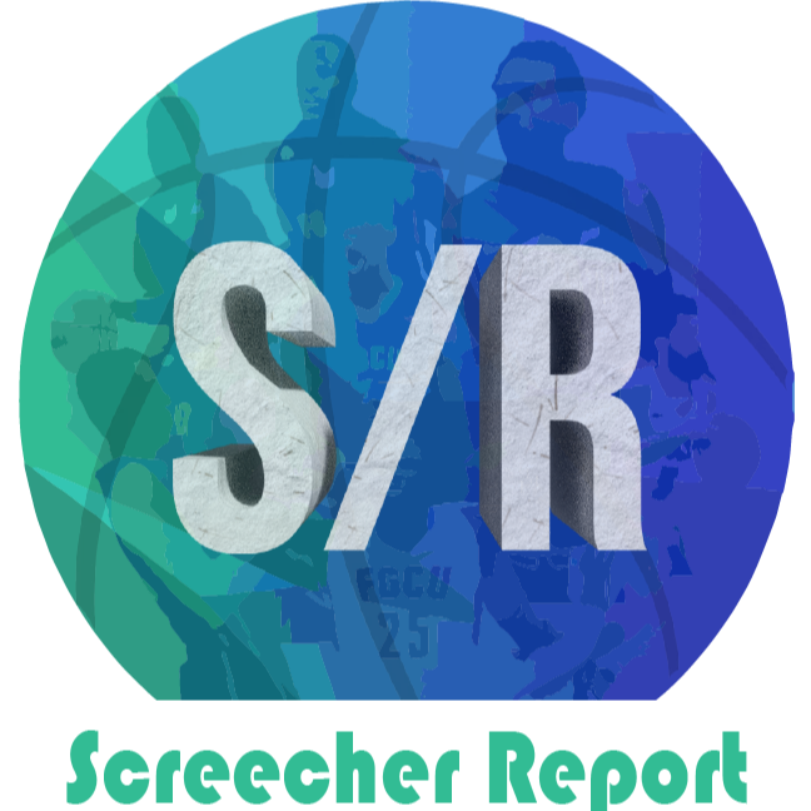 Ep. 56: FGCU Falls to UNA and Discussion of Recent Struggles
–
Screecher Report
Russell and Elliott are back and hoping to do their part to help the team during this rut that the Eagles have found themselves in. FGCU is 1-7 since the last S/R episode dropped so the fellas are looking for the tides to turn. They discuss the equally devastating and fun, OT loss to UNA, and the team's overall struggles. Listen in and tell your friends! Wings up and go Eagles!