In the 5th installment of the Player Preview series, we catch up with senior guard, Sam Gagliardi. In case you missed the previous installments, or if you want to read up on the newcomers to FGCU Men's and Women's basketball, click the links below!
Sam Gagliardi returns to the Eagles for his senior season. He joined the team last year after spending his first 2 seasons in JUCO. Sam played in 30 games, making 16 starts. He played about 21 minutes a night and averaged about 6 points and 3 rebounds. Sam immediately showed off his 3-point shooting prowess and also solid defensive ability. On more than one occasion, he lit up the scoreboard and pumped up the crowd with a 3-point barrage. Specifically, Gagliardi's performance was paramount in FGCU's conference win over Lipscomb at home. Sam struggled at times and his shot didn't always fall as consistently as he, coaches, and fans would have liked. He struggled at times and got banged up in the middle of the year. Coach Fly provided comment on Sam's 1st season with the team.
"Sam was a microcosm of our season last year. He came in tough as nails and playing really well. In hindsight, I regret not starting him from day one. He's not a guy that can get to the hoop and we hadn't seen him in a D-I game, so we didn't go that route. But based on the way he practiced, we probably should have started him. He was playing so well."

Michael Fly
Sam's impressive showing in practice appears to have been hindered a bit by the presence of other guys on the roster that were ahead of him and being invested in at the time. Still, he worked his way into the starting lineup and had success.
For a shooter, it's important to also have a secondary set of skills to fall back on when the shots aren't falling your way. For Sam, this is his toughness on the defensive end. Unfortunately for him, this style of play led to a gruesome injury involving a facial bone and a concussion, and forcing him to wear a mask. This understandably altered the way Sam could play mentally and physically.
"He had the injury during the year. And I think when he found out the risk involved with the injury, he was extremely concerned and I think that got to him mentally. We were never going to put him out there if it wasn't safe, but getting back from that can be tough from a psychological standpoint."

Michael Fly
After he returned from injury and donned the mask a few times, Sam admitted that he hated wearing it but knew that it was necessary, for the time being. As the season waned, he ditched the mask and had several solid games down the stretch and his confidence seemed to be back where it belongs.
Sam is now totally healthy and has been working on improving his game heading into his senior season.
"He's back to being a tough rebounding wing who can defend and he's getting better off the bounce as a playmaker."

Michael Fly
"I had a good off-season. I was back home in Washington with my family and I was able to get work in. I've been working on shooting the ball more consistently as well as scoring in different ways. I have been working on my mid-range game a lot this summer."

Sam Gagliardi
Sam's decision to work on his mid-range game will only make him more dangerous. He is such a threat from 3 that defenders often need to jump out on him. If he is able to shimmy around them and sink mid-range shots with regularity, defenders will have to play off him more, allowing Sam more opportunities to use his quick release and sink 3-pointers over their heads.
Prospects for Sam and the team are looking up this year. He, his teammates, and coaches feel that they are in a position to surprise people and Sam's play, as a senior, will be a big factor in that.
"Had he stayed healthy and had we approached things differently, [Sam] would have had a different kind of year. He probably doesn't get the due he completely deserves but I'm excited that he's healthy and he's back to being the tough, gritty dude that we know he can be. We're excited for him."

Michael Fly
"The team this year has so much more experience than last year. We understand now what it takes to win at the Division 1 level."

Sam Gagliardi
So Sam will look to build off his junior season by adding more weapons to his game in combination with having more consistency. He could be a starter or even come off the bench but a player like Sam, who can light it up from 3 and give it his all on the defensive end, will always have a role.
---
To stay up to date on all of our content (articles, podcasts, etc.) please follow us on social media! Also, if you've missed any of our summer series of podcasts, you can listen below or on all major streaming platforms!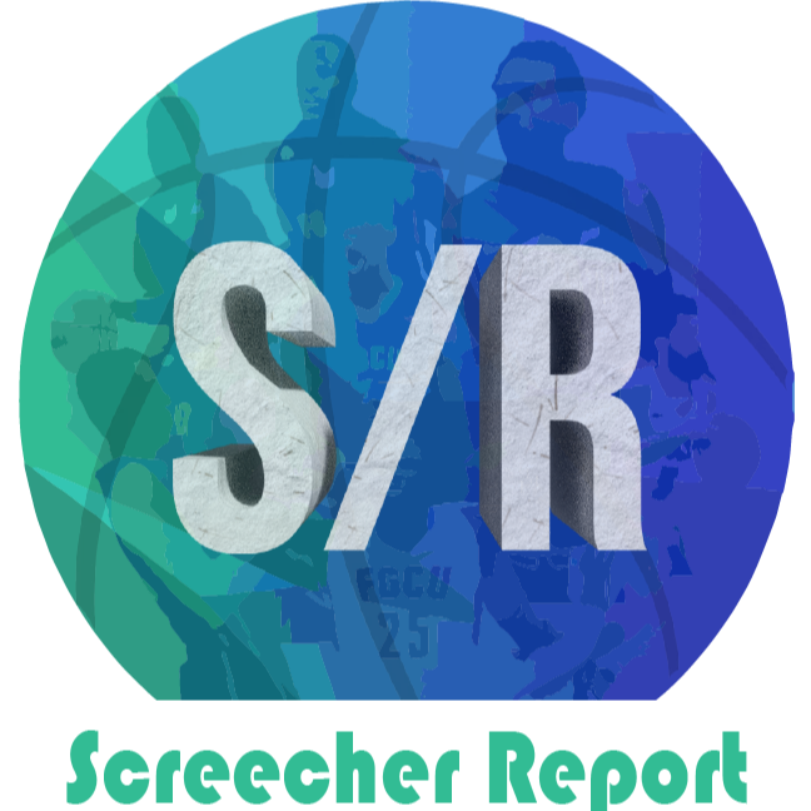 Ep. 56: FGCU Falls to UNA and Discussion of Recent Struggles
–
Screecher Report
Russell and Elliott are back and hoping to do their part to help the team during this rut that the Eagles have found themselves in. FGCU is 1-7 since the last S/R episode dropped so the fellas are looking for the tides to turn. They discuss the equally devastating and fun, OT loss to UNA, and the team's overall struggles. Listen in and tell your friends! Wings up and go Eagles!