In the 4th of 7 Player Preview installments, we take a look at senior big man, Justus Rainwater. Check out the other installments in the series and get to know the newcomers to FGCU Men's and Women's basketball via the article links below!
Justus Rainwater returns to the Eagles for his final collegiate season. Last year he joined the team after transferring from JUCO. Justus played a big role for the team and was tasked with matching up with the opposing team's best big, night in and night out. In this role, Rainwater showed off his athleticism, strength, hustle, and commitment. On the season he played in all 32 games, making 30 starts. He averaged 6 points and 5 rebounds per game. He finished the season 2nd on the team (5th in the ASUN) in blocks, with 37. Rainwater flirted with double-doubles consistently, scoring 10 or more points/rebounds 6 & 4 times, respectively.
Fans didn't know what to expect from the athletic, chiseled big man when he arrived on campus last year and their expectations for Rainwater varied. Head Coach Michael Fly was able to offer us a coaching perspective on their initial expectations, versus what Justus was able to offer the team by season's end.
"He was brought here to run to the rim, block shots, and catch lobs in a backup role for Brian Thomas. As we know, Brian had a ton of injuries and Justus became a starter unexpectedly. He and Donny Marsh deserve credit for the work they put in from a developmental standpoint. He threw jump hooks consistently and did things offensively that we didn't think he could do, in a role that he wasn't expected to play. He's an elite shot blocker, he's a big time rebounder, and he's the most physical big in the league besides Ahsan Asadullah. He's honestly one of the hardest playing dudes I've ever coached. He plays with reckless abandon in a good way."

Michael Fly
Rainwater was a true iron man for FGCU. He performed consistently, game after game, without much rest. Due to injury, there really wasn't a lot of depth in the frontcourt and Justus performed admirably in his defensive, energy-based role. Despite this, the team really lacked any consistent source of scoring from the bigs. Rainwater seems to have taken that to heart.
"I always want to be solid, defensively, but last year we had a lot of trouble scoring. I wasn't as safe of a bet as I wanted to be in the post. This year, as a senior and leader on this team, I want it to be a situation where every time someone throws it in to Justus, he's going to do something to the defense. He's going to get fouled and shoot free throws or he's going to dunk on somebody's head or do some tough move. I don't think my skill level was there yet and that's what I've been working on hard this summer. My whole life, I've been told not to shoot because I wasn't good at it so it's something I've never really practiced. Now that has been a big focus of my training this summer. I've really been working on expanding my game and improving my shooting a little bit. Not necessarily from 3, but definitely a mid-range jumper. I just want to be more of an offensive threat."

Justus Rainwater
Coach Fly has noticed a difference in Rainwater and backed up these statements.
"He came back to workouts in tremendous shape. He really worked on his free throws and has much more confidence in that area."

Michael Fly
From talking with him, it is clear that Justus is much more comfortable and acclimated to the grind of D-I college basketball.
"[Justus] is in a really good head space. He's pursuing the ball like a madman in practice."

Michael Fly

For Justus, this means using his experience and platform as a senior to lead his teammates on and off the court.
"We started Fellowship of Christian Athletes (FCA) and it has been really cool to see the impact that God is having on people's lives. We're meeting twice a month and it's something that I'm passionate about. Me, Caleb [Catto], and Chance [Jackson] lived together and worked out all summer. We got a lot closer and had some productive workouts this off-season. That has carried over to now. I've been locked in with lifting and getting bigger and stronger. I think I can be a leader and a difference maker going forward. I know how to prepare and be focused 100% on the game. Having the whole team back and working together has been fun and very encouraging. There is a clear difference from last year in terms of energy, focus, and chemistry. We get really competitive in practice. Getting to know the new guys has been awesome. Everyone seems to fit in perfectly and we are having some really good times on and off the court."

Justus Rainwater
As a senior with experience, Justus is in position to be a leader of men in the frontcourt, along with Eli Abaev, this season. It's not unreasonable to assume that those two are the primary starters at the 4 and 5 for the Eagles this year. They each have D-I experience and success that they can pass on to the young bigs in the program.
It will be exciting to see how much more of an impact Justus can make for the team. Improved free throw shooting can go a long way for a big. Regardless, Rainwater should be a big piece of the team again this year, only this time, it is by design.
"When he's in his role, he can really be good and effective. You can't replace the experience he got last year. We're excited about his progression."

Michael Fly
---
To stay up to date on all of our content (articles, podcasts, etc.) please follow us on social media! Also, if you've missed any of our summer series of podcasts, you can listen below or on all major streaming platforms!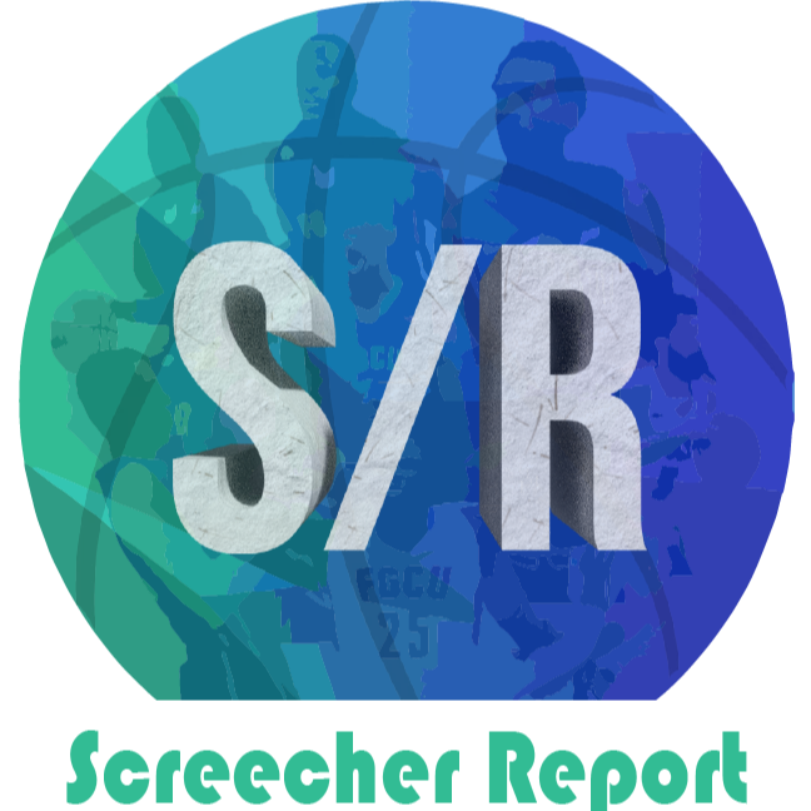 Ep. 55: UNF Domination and Early Conference Play Discussion
–
Screecher Report
The Screechers are back as FGCU vs. UNF fades to black once again. Elliott and Russell talk about a dominating victory over the Ospreys and touch on this early portion of the conference season.