In the next installment of our Player Preview series, we will be catching up with rising sophomore, Qwanzi Samuels. If you missed our first installment with Dakota Rivers, OR if you want to get acquainted with the newcomers to FGCU Men's and Women's basketball you can check that out below!
Qwanzi Samuels joined FGCU last year as an exciting freshman. His long, sinewy 6'8″ / 195 pound frame suggested the potential to add mass. When coupled with fair offensive skills, his potential for that freshman year appeared to be through the roof. Qwanzi began the year with a few starts but his minutes tapered off as the season went on. By season's end, he played in 25 games, making 4 starts. He averaged about 2 points and 2 rebounds per game in 11 minutes. His best statistical games came against St. Thomas, USC, and UNF.
Qwanzi looked athletic and very skilled for a player his size, but it also appeared that there was a lot of growing and learning to do, which led to his decline in minutes. Coach Michael Fly was able to provide some insight on his freshman year.
"[Qwanzi] came here in the summer when he first got here and was really confident. He was probably ahead of all of our freshmen when he got here. We started him against St. Louis to open the season because he earned that position. Guys were injured and Cyrus [Largie] wasn't an option yet. There was really nobody else to play. We said 'look [Qwanzi] practices every day. He's not ready but he can play the 4.' So he got thrown into a really difficult situation against teams like St. Louis and VCU. Our non conference schedule was murder as far as playing teams that had won 20 games the year prior or competed for their conference championship. It was understandably hard for him to deal with. If we could have brought him along a little slower, he probably would have had a better year. He went from one of the most confident freshmen that we had to losing some of that by the end of the year. You can imagine how that would be, going from a starter to having a bench role."

Michael Fly
Through the ups and downs of his first college basketball season, Qwanzi has approached this off-season with a renewed sense of drive and motivation. In talking with Qwanzi, he stated:
"I am doing well. I have definitely grown in my mindset from freshman year to now. I made basketball even more important to me than it was last year. I'm not saying it wasn't important to me, just that I approach things differently now. My mindset when I approach practice, workouts, or games, is that I'm going to work the hardest and I'm going to dominate. I have been working on being confident and learning to play through adversity. I truly believe that I belong."

Qwanzi Samuels
It appears that Qwanzi has taken all the right steps in getting back any confidence he may have lost. It's easy to forget that in years past, freshmen rarely played outside of a few. More recently, in these rebuilding type of years, we have seen freshmen like Zach Scott and Caleb Catto get a ton of minutes. In a typical year, they would have played much more sparingly. For Qwanzi, it's about being patient and improving steadily. Coach Fly further commented:
"We are still very high on Qwanzi. He's 6 8, he can shoot the ball, he can put the ball on the floor with 1 or 2 dribbles, and he's a solid rebounder. He comes from a basketball family in a strong DC area that is big on basketball. He comes from a big-time program and he has very high expectations for himself. Qwanzi has become a 5:30 to 6:30 AM guy. He's a stay after practice and shoot kind of guy. He does all the right things and works extremely hard."

Michael Fly
Specifically Qwanzi has been working on areas of his game that he and the coaches feel can really help him this upcoming season and in the future.
"The off-season was strange but I found ways to get my work in whether it be on outside courts, doing conditioning, or being a student of the game and watching film. I've really been working on being able to consistently hit a jumpshot when I'm open. I also have been working on my handles. I also would say I have become more confident and patient with my moves, which allows me to be better at recognizing when I can go for a score or kick it to the open man. My jump shot has gotten way better and I'm a way better shooter, in general, than I was when I first arrived at FGCU."

Qwanzi Samuels
The added confidence in his own ability and the patience and wisdom to discern what to do with the ball in his hands will go a long way. Qwanzi's athleticism has never been in doubt. Coach Fly reiterated this.
"I think he forgets how athletic he is. We have had to remind him in the past to keep it simple and shoot open shots. Because he has so much ability and so many skills, he can overdo some things trying to make a play for the team. With him, we've watched a lot of Chase Fieler and he has even worked out with Chase in the past. I tell him 'that's the best 4 man in the history of the program and he never dribbled the ball more than twice in a posession.' [Qwanzi] is going to be a good player and there is a role for him on this team. He's just gotta keep getting better every day. I think he has done that since he stepped on campus. It's just part of the maturation process of going from a freshman to a sophomore this year, and then from a junior to a senior."

Michael Fly
Coach Fly is continuously searching for his next "Chase Fieler" and Qwanzi looks to have all the right tools. Players all improve at different speeds and jumps in development can happen at any time. Qwanzi has a year under his belt at FGCU and has committed himself to putting in as much work as possible to improve and help the team. His athletic ability should afford him time at the 4 and maybe the 3 in bigger lineups and Qwanzi looks to be ready to make an impact with every opportunity.
---
Be sure to check out our off-season summer series of podcasts featuring interviews with Head Coach Michael Fly, long-time journalist Dana Caldwell, FGCU legend Brett Comer, ASUN Commissioner Ted Gumbart, former FGCU payer Ryan Rocuant, and current FGCU standouts Caleb Catto and Justus Rainwater. Also Follow us on Social Media to stay up to date on all things FGCU basketball.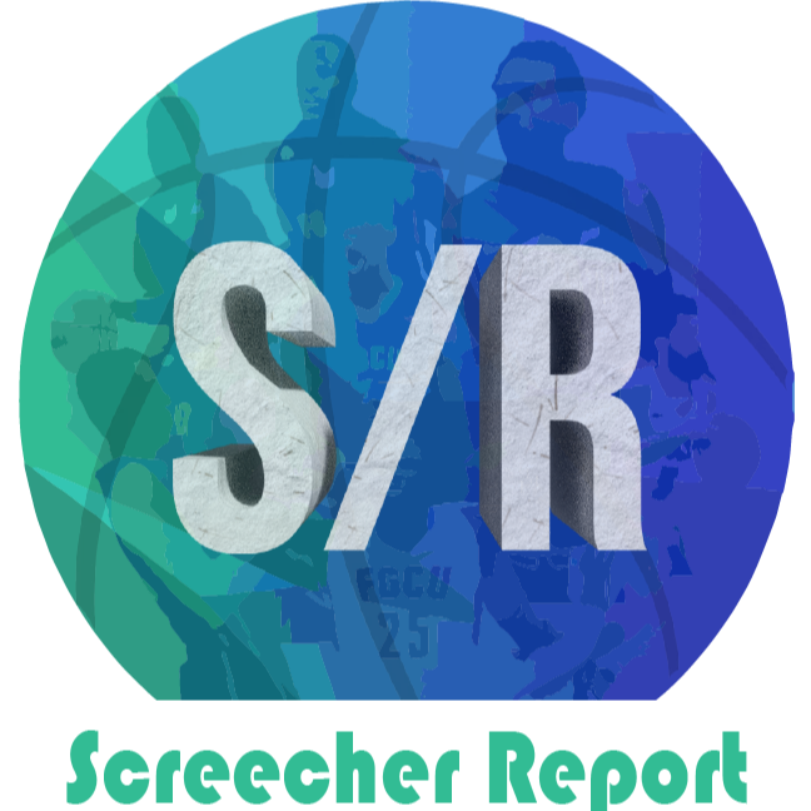 Ep. 56: FGCU Falls to UNA and Discussion of Recent Struggles
–
Screecher Report
Russell and Elliott are back and hoping to do their part to help the team during this rut that the Eagles have found themselves in. FGCU is 1-7 since the last S/R episode dropped so the fellas are looking for the tides to turn. They discuss the equally devastating and fun, OT loss to UNA, and the team's overall struggles. Listen in and tell your friends! Wings up and go Eagles!