As the 2020-21 season inches closer, we will be pumping out Player Preview articles, catching up with the 7 returning players from last year's squad. If you missed any of our articles introducing the 6 newcomers to the program, be sure to check those out along with our other Summer Flyers as well.
To kick off our first Player Preview, we caught up with a fan-favorite and a rising sophomore in Dakota Rivers. Dakota made noise early in his first season with the team and only improved as time went on. He didn't start any games as a freshman but played in 30 of them, carving out a productive and impactful role on the team. He averaged less than 13 minutes a game but still found a way to contribute in big ways. Most notably, Rivers racked up 39 blocks on the season (an FGCU freshman record). He averaged about 4 points and 2 rebounds per contest in limited minutes but managed to really shine at times. Some notable moments would be his career high 18 point game, his 10 point/13 rebound performance versus NJIT, and also his 2 separate 5 block performances.
Rivers flashed a truckload of potential and athletic ability, leaving fans, coaches, and teammates extremely excited and eager to watch how he can develop. He displayed a leaping and shot blocking ability reminiscent of an FGCU great like Demetris Morant. He also showcased the potential to shoot from the perimeter. Head Coach Michael Fly was kindly willing to offer insight into Dakota's abilities and potential heading into his sophomore season.
"His talent is probably as good as anybody who has come through the program. He does have similar athleticism to 'Meech' (Morant), but he can really shoot the ball at a high level for a guy his size."

Michael Fly
Rivers' scouting report is undeniably exciting. Stats aside, he flashed the ability to impact a game in ways that matter. With that said, there is definitely room for improvement, especially from a defensive consistency standpoint.
"[Dakota] really started to come into his own at the end of last year. He played a big part in beating a few conference teams down the stretch and he showed no fear against Ahsan Assadullah. But what we talk about with him is that he's got to develop a better post game from a defensive standpoint. His upside is tremendous and his ability is very good. He can be a monster on offense but, outside of blocking shots, he's got to show up on defense. [On the offensive end], what we work on with him is not falling in love too much with the jump shot and being a 50/50 guy. 50% from the paint and 50% from the perimeter. For every pick and pop, there should be a pick and roll where he goes in and dunks on somebody. With him, it's about gaining reps, learning, and establishing those perfect tendencies. It's about committing to both sides of the ball and we think he can do that going forward."

Michael Fly
It's easy to forget that Rivers is only 19 years old. At age 18, he showed so much ability at times that it was difficult to remember that he was a freshman and still learning how to play offense and defense at the D-I level. In talking with Dakota, he seems well aware of what he wants to improve on and what he would like to build off of heading into his sophomore season.
"I feel great and I feel much stronger. I put on 10+ pounds of muscle this off-season. I've been working on my diet and focusing on eating better and incorporating more fruits and vegetables instead of just lean meats. I've also been working on my jump shot a lot. My main focus though is improving lateral quickness and perimeter defense."

Dakota Rivers
Rivers played the 5 spot almost exclusively last year, out of necessity. However, strong perimeter shooting and improved lateral quickness/perimeter defense suggest a more versatile plan for this year and beyond. If Rivers can defend the perimeter and hit an occasional 3-ball with consistency, this opens up the door for playing time at the 4 and the 5.
"He has shot the ball extremely well from the perimeter this off-season. We're very high in him. He can play the 5 and I think he can give us minutes at the 4 as he matures. Having him at the 4 creates the opportunity for a bigger lineup than we were able to have last year. He is going to play a role on this team for sure."

Michael Fly
The hype around Rivers is real and everyone involved is excited. The jump from year 1 to year 2 is an interesting one. Improvement can come in many different forms. For Dakota, his improvement has been both physical and cerebral.
"I feel like I have improved mostly from a mental standpoint. I don't hang my head as much as I did last year. I'm taking every bit of criticism and using it as motivation to improve on my weaknesses and turn them into strengths."

Dakota Rivers
With a year under his belt, increased muscle mass, improved shooting, and improved lateral quickness/perimeter defense, all signs point to Rivers playing a larger role on the team this upcoming season. Whether he is a full-time starter or not, he should receive minutes at the 4 and the 5 and get more opportunities to showcase just how good of a player he can be for FGCU.
---
Be sure to check out our off-season summer series of podcasts featuring interviews with Head Coach Michael Fly, long-time journalist Dana Caldwell, FGCU legend Brett Comer, ASUN Commissioner Ted Gumbart, former FGCU payer Ryan Rocuant, and current FGCU standouts Caleb Catto and Justus Rainwater. Also Follow us on Social Media to stay up to date on all things FGCU basketball.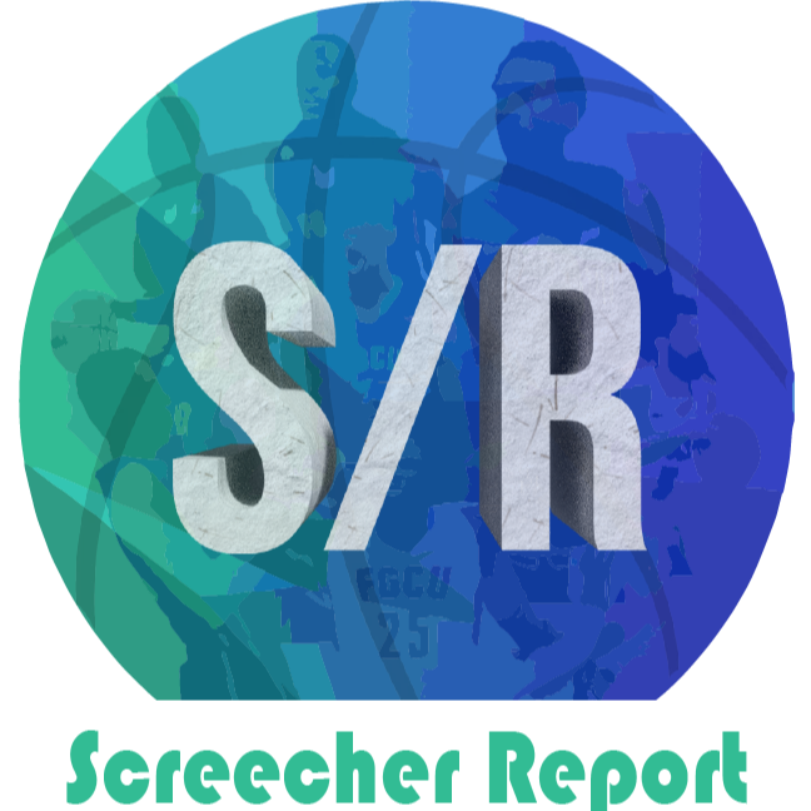 Ep. 56: FGCU Falls to UNA and Discussion of Recent Struggles
–
Screecher Report
Russell and Elliott are back and hoping to do their part to help the team during this rut that the Eagles have found themselves in. FGCU is 1-7 since the last S/R episode dropped so the fellas are looking for the tides to turn. They discuss the equally devastating and fun, OT loss to UNA, and the team's overall struggles. Listen in and tell your friends! Wings up and go Eagles!