In what is currently the 5th out of 6 Fresh Faces articles, introducing each newcomer to FGCU Men's basketball, we will be focusing on FGCU's newest member, Franco Miller Jr.
If you missed any of our previous installments featuring Zach Anderson, Luis Rolón, Victor Rosa, and Dom London, you can check them out below!
Like several other FGCU newcomers this year, Franco's journey to FGCU began outside of the contiguous United States. Franco was born and raised in Freeport, Bahamas but moved to Canada to attend his final year of high school at Crestwood Prep where he played under Coach Ro Russell. We were able to speak with Coach Russell about Franco and their time together.
"I coached Franco for a year of AAU and for 1 year at Crestwood Prep. He started slow because he needed to transition from playing in the Bahamas." Franco quickly impressed his coaches and, soon after, college scouts. "By the end of the year, he had scored 40 points on multiple occasions and a ton of schools started coming to see him play. He received offers from Oregon, Minnesota, Arizona State, and Ole Miss", [just to name a few].
So Franco chose Ole Miss. He joined them looking for an opportunity to contribute early and get minutes as a freshman by manning the backup point guard spot. Unfortunately, a nagging knee injury (stress fracture) that required surgery, robbed him of his true freshman season. Franco rehabbed and got healthy, expecting a bigger role entering his redshirt freshman season. Whether due to health or some other circumstances, Franco fell out of rotation for Ole Miss. He saw minimal action in just 13 games last season.
For a player of Franco's caliber (a 3 and 4 star recruit out of high school), a change was obviously needed. He entered the transfer portal after the season ended and garnered further D-I interest. Eventually, Franco announced via his social media accounts that he would be taking his talents to Southwest Florida to play for FGCU.
In a year that has seen the sports world shaken by circumstances related to coronavirus, recruiting has also been nontraditional to say the least. In a conversation with FGCU Head Coach Michael Fly, he stated that "there's a recruiting ban on guys right now and for the foreseeable future. We weren't able to truly scout [Franco] in a traditional way. We watched all the high school tape we could. Actually, coach Davis' staff at Ole Miss sent us practice tape of him so we could evaluate him more. They were extremely complimentary of him on and off the court. We do a lot of our recruiting based on connections we have made and continue to make and we have a great relationship with his prep school and Coach Davis' staff."
Coach Fly went on to talk about what adding a player like Franco means for the team. "We are excited to add a student and player of Franco's caliber to our program. He is an experienced guard who can play the point guard position or slide over to the wing as a scorer."
At this point in time, Franco's availability for the upcoming season is unknown. Regardless of when he is slated to play, the rising redshirt sophomore brings 3 years of eligibility with him to FGCU. For a mid-major program, it is a big deal to get a high-major transfer with more than 1 or 2 years of eligibility. Other players who have had similar situations and found success as an Eagle are Marc-Eddy Norelia (Tulane) and Demetris Morant (UNLV). They each had 3 years with the team, allowing them time to grow and develop into 2 of the best players to come through the program. Coming from Ole Miss, Franco has experience facing SEC (Power 5) talent and will now be afforded the same opportunity to grow and develop. Coach Fly shared the same sentiment, stating "the 3 years of eligibility was huge for us. We were looking at other transfers who had one year as well but Franco having 3 was a factor. We think it gives him time to join the program and get his feet wet and really contribute in big ways over the course of his time with us. His addition should strengthen our backcourt for the foreseeable future in combination with our other newcomers and young players."
One thing that will never be in doubt, is that at 6'3″ and 205 lbs, Franco Miller Jr looks the part. Per Coach Russell, "he is a great kid who keeps to himself and is very coachable. He's a gym rat. [Franco] is so physically strong and tough. He's a point guard that can bench 300 pounds. Lastly, he has bounced back well from his knee injury and is back to 100%."
Franco Miller Jr possesses wide shoulders and a strong frame. These physical attributes at the point guard spot may remind some of former FGCU star, Zach Johnson. Johnson could take over a game with his strength, body control, and finishing ability when driving to the basket. Coach Fly further spoke on what a player of Franco's stature could offer the team. "We think he can play both positions (PG & SG/Wing). In high school he was a scoring combo guard and we think he can get back to that. He's got a pure shooting form. We'll see, when we get the guys back [on campus], how he does with the ball in his hands and taking charge of the offense vs how he does without it. We did that a lot with Zach Johnson. We moved him around a lot to sort of suit what we were trying to do. He's got the body type [similar to Zach] where, we're hoping he can really provide us something defensively and Zach was one of the best defenders in program history."
Franco also has a connection with a current FGCU player. As stated, he played his final year of high school and AAU in Canada. Jalen Warren, a rising senior for FGCU, also spent time in Canada. Coach Fly disclosed that "[Franco's prep school was in Canada and he played multiple times against Jalen (Warren). Jalen told us that he always liked his game and had fun playing with him."
Franco's role for this upcoming season, like many others in the team, remains undecided. The state of FGCU's roster is in a very exciting place. Coach Fly put it this way. "We're finally at a place, from a roster standpoint, where we could have Jalen, Caleb, Cyrus, Sam and Justus start for us and they would all be starters from last year. But we like what our newcomers bring to the table. We think Eli [Abaev] can contribute right away for us and we like the new guys we got coming in and we like our returning players. It's safe to say that there will be a lot of competition in a lot of different areas."
Franco's addition can only add to the competition and he should be a strong contender for a lot of playing time once eligible.
To stay up to date on all of our content, be it articles, podcasts, and/or general discussion, follow all of our social media accounts and listen to the pod on Spotify, Apple, Google, YouTube and right here on screecherreport.com.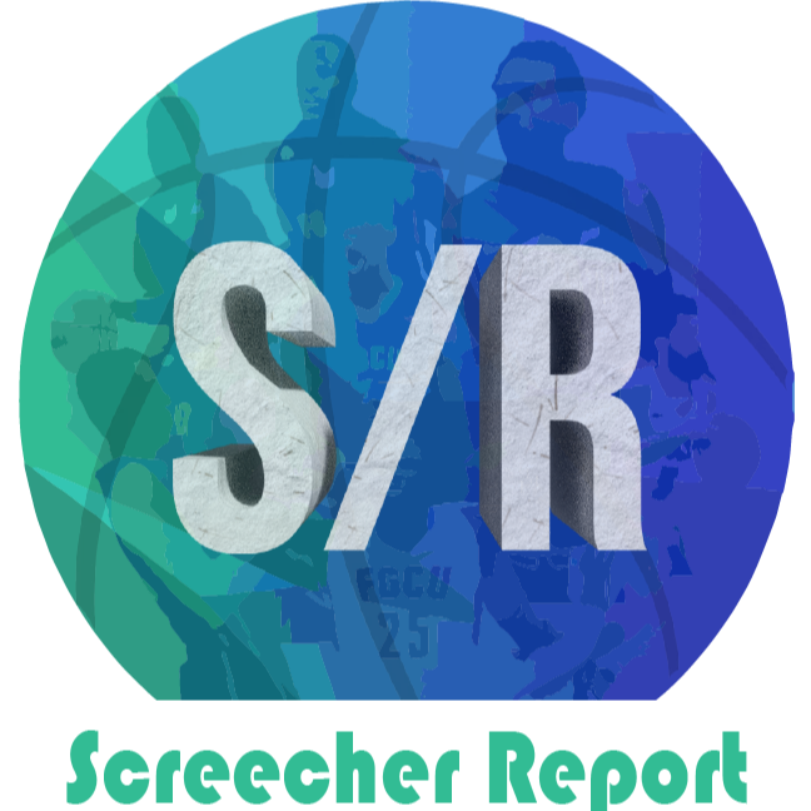 Ep. 56: FGCU Falls to UNA and Discussion of Recent Struggles
–
Screecher Report
Russell and Elliott are back and hoping to do their part to help the team during this rut that the Eagles have found themselves in. FGCU is 1-7 since the last S/R episode dropped so the fellas are looking for the tides to turn. They discuss the equally devastating and fun, OT loss to UNA, and the team's overall struggles. Listen in and tell your friends! Wings up and go Eagles!