In what will be the last of the 2020 Fresh Faces series, we will be (re)introducing you to incoming transfer, Eli Abaev. We previously wrote about Eli in our first Summer Flyer, but as new information and insight has come to light, we will be wrapping up the series by revamping that article. As always, if you missed any of the first 5 installments in this series, you can check them out below!
As a refresher, on 3/22, it was announced via Twitter that Eli Abaev had committed to play out his graduate season at FGCU. He joins the Eagles after spending the previous 2 seasons at Austin Peay (Ohio Valley Conference). Due to injury, he missed and subsequently redshirted his first year there. This past season, the 6'8″ / 210 lb forward started all 30 games for the 21-win Governors squad, averaging 8 points and 8 rebounds per contest and shooting 50% from the floor.
Prior to Austin Peay, Eli spent his first 2 collegiate seasons in JUCO at Eastern Florida State College (EFSC), where he played under renowned JUCO coach, Jeremy Shulman. There, he played alongside current FGCU teammate, Jalen Warren. The pair of them developed quite a bit of chemistry on and off the court.
Coach Shulman has been recognized as one of the best and most impactful JUCO coaches in the game today. He has been consistently willing to provide information regarding Eli's time at EFSC and what he brings to FGCU. Shulman stated that "[Abaev] has the athleticism to guard multiple positions on defense (3, 4, and 5) but has mostly been used as a 4, which gives him a great rebounding advantage." He cites toughness, strength, and physical development, over the course of his career, as reasons Abaev can also play the 5. "[Abaev is] a bulldog. [He] is tough, physical, has a high motor, and is a proven winner. Fans should be very excited."
Abaev is a big get for FGCU. Adding a player with his experience and success with a strong, winning program like Austin Peay is no small feat. Due to circumstances surrounding COVID-19, his decision to come to FGCU was made in a nontraditional way, to say the least. FGCU Head Coach Michael Fly weighed in on this unusual process. "In a normal situation, Eli would have taken multiple official visits, weighed his options, and decided what's the best fit for him. We were actually surprised when he committed because he was ahead of the curve. He said 'Coach I know this is going be a long term situation and I'm probably not going to be able to make an official visit. I know I want to come back to Florida, I've played with Jalen Warren, and I wanna commit to you guys.' This is the first time I've ever taken a commitment from a guy that I've never met in person."
His addition provides FGCU's frontcourt with a consistent scoring threat that was absent at times last year. Abaev will most likely slide in at the 4 spot for the Eagles with Justus Rainwater resuming his role at the 5. His versatility on defense, along with the athleticism of the frontcourt in general, will likely allow for quite a bit of lineup tinkering throughout the season. Coach Fly commented on his potential role with the team. "We started talking, as soon as the season was over, about what we wanted in the frontcourt. Eli gives us a guy that has produced at the D-I level. He averaged 8 points and 8 rebounds for a 21 win Austin Peay team in a really good league (OVC). We had some familiarity with him. Jalen Warren and him had an unbelievable year together in JUCO. He wasn't a guy that was on our radar until he hit the transfer list but because of his relationship with Jalen, their coach from Eastern Florida State College, and building relationships with guys at Austin Peay, it was really just a good fit all around."
That preexisting chemistry with Jalen Warren should help Eli to fit in quickly at FGCU. In their year together at EFSC, these two gentlemen formed into a dynamic duo, on and off the court. In a recent interview, led by Jalen, Eli said "I feel like we had very good chemistry. I got a lot of my points from [Jalen's] passes and [he's] one of my favorite point guards to play with. As a newcomer, already having chemistry with players on the team is big."
Eli talked more about what he brings to the table and what his goals are for the season. "I work out every day and try to be a student of the game. I try to listen and learn and always go hard. My number one goal is to win a championship. [Jalen and I] came up short and last year, we (Austin Peay) were one game short of winning the conference. So my main goal is to win a championship. My personal goals will come through achieving team goals and doing everything Coach asks of me."
While Eli will only have one year with the team, his seniority and success should allow him to really make an impact for the front court and the team as a whole. As we wrap up the Fresh Faces series, it's easy to see that the upperclassmen, including Eli, are now in a position where they can take their experience and use it to not only help the team in the present, but also teach and pass their experience on to the younger players at their positions.
To stay up to date on all of our content, be it articles, podcasts, and/or general discussion, follow all of our social media accounts and listen to the pod on Spotify, Apple, Google, YouTube and right here on screecherreport.com via the podcasts page or the links below!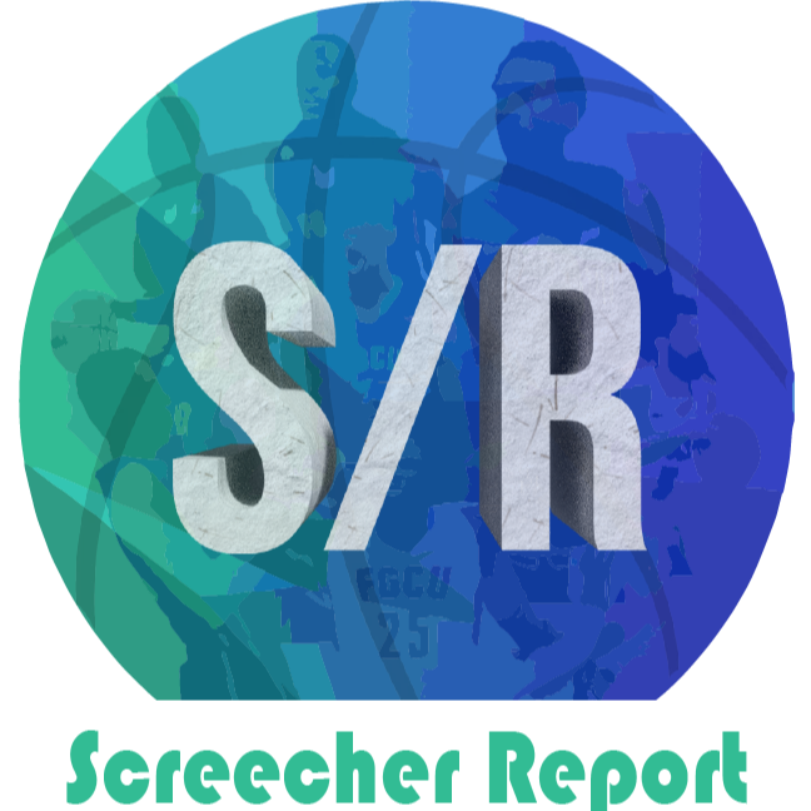 Ep. 56: FGCU Falls to UNA and Discussion of Recent Struggles
–
Screecher Report
Russell and Elliott are back and hoping to do their part to help the team during this rut that the Eagles have found themselves in. FGCU is 1-7 since the last S/R episode dropped so the fellas are looking for the tides to turn. They discuss the equally devastating and fun, OT loss to UNA, and the team's overall struggles. Listen in and tell your friends! Wings up and go Eagles!